Download full system dump of the Samsung Galaxy Note 4 now. It is a tradition for developers to extract the system dump of every flagship device. Because Android is so flexible and can be customized by manufacturers, new flagship devices have new applications and features that other phones do not have.
For example, Galaxy devices come with new features every year like hand motions and new weather widgets. Manufacturers usually update the older versions with the new design but that can take weeks if not months to happen. That's why developers take the system dump.
Also Read: One-handed Mode: Galaxy Note 4 vs iPhone 6 – Which is better
They extract everything from it like system sounds, wallpapers, applications and system features to port them to other Android devices or even make a full ROM port. And now that the system dump of the Samsung Galaxy Note 4 has been released, its applications will soon be ported to older Galaxy handsets like the Galaxy S5, Galaxy S4 and Galaxy Note 3.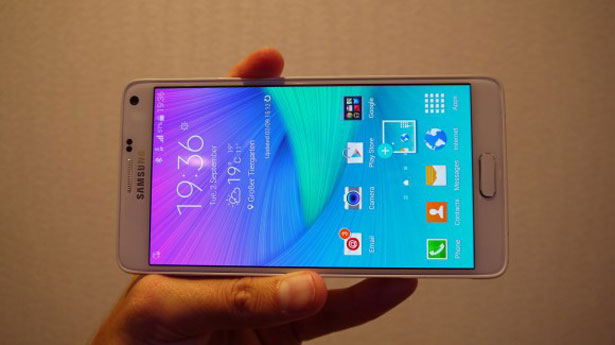 The Galaxy Note 4 has a new redesigned Touchwiz skin that is smoother, faster and has endless features. The weather widget is now transparent for simpler user interface and Recent apps menu has been totally changed from the Galaxy S5. However, the overall design is still similar to the S5 with blue toggles and customizable Settings app.
Also Read: How To Activate & Use Galaxy Note 4 Multi Window Mode
The system dump is deodexed for better performance. The Note 4 is expected to be released worldwide very soon. If you can't wait to buy one for yourself, make sure to check the full unboxing video to see what's inside the box.
Download Galaxy Note system dump