Someone inside the Samsung company announced that the Galaxy S5 will receive the Android 5.0 Lollipop update before the end of this year. According to a few trusted sources, Lollipop will seed to the Galaxy S5 during December of this year.
If this turns out to be true, then this is going to be an excellent news for all Samsung users. Samsung is known to delay software updates not only with mid end but even with its high-end and flagship devices.
Also Read: Download Official Android 5.0 Lollipop Wallpapers
The Galaxy S3 never received Android 4.4 KitKat update even though it was supported and the KitKat update for the Galaxy S4 was too late. Also, the S5 hasn't received the 4.4.4 update and never will. Looks like Samsung will jump straight to Lollipop.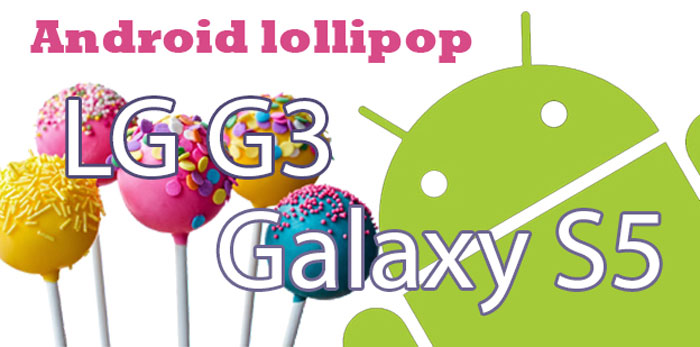 This is not a huge surprise considering that a few days ago a video was published showing the Samsung Galaxy S5 running on Android 5.0 Lollipop with Touchwiz skin on top.
This means that Samsung is really trying to make all Galaxy S5 users happy. If Samsung indeed releases the Lollipop update on December, it is going to be the fastest manufacturer to update a non Google device to the latest version of Android.
Also Read: Android 5.0 Lollipop Update List: All Devices
A recent news has confirmed that the LG G3 will also receive the Lollipop update at the end of this year. Looks like the S5 and LG G3 will be the first devices to get Android 5.0.
Lollipop is the latest version of Android. It brings a ton of new features that aims to attract more smartphone users to the Android platform and looks like it is on the right path. The Material Design is attracting many users who are trying Android for the first time.