Have you ever heard about PhotoMath? If no, you have no idea what you have been missing. PhotoMath is not a usual program like all other apps that you can find on the App and Windows store. It is unique and probably one of the most useful applications you can ever install on your phone.
PhotoMath is basically a camera calculator. If there's a mathematical expression, you pull out the phone, open the camera app, take a picture of the equation and the app will give you the right answer.
Also Read: Google Earth v8.0 APK Download (Better 3D Experience)
If you think that the app can only do basic calculations like dividing and multiplying, then you are totally wrong. PhotoMath can do much more than that. It can solve basic arithmetics, decimal numbers, fractions, linear equations and even logarithms.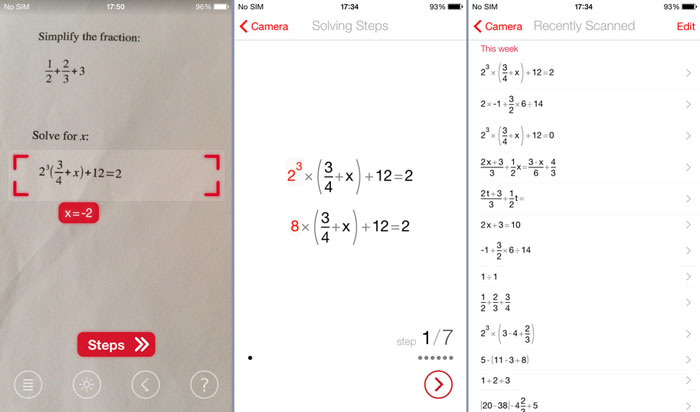 If you don't want only the result of the equation, you can press the "View Steps" button to see a step by step guide on how the problem is solved. It is the best app you can install on your phone.
It is a great solution to quickly solve equations and for parents to check their kids' homework. At the moment, PhotoMath supports only printed text from Math textbooks.
Developers have promised to make the app even better in the following updates by adding new math logarithms and by actually recognizing handwritten text.
Also Read: Microsoft "Next Lock Screen" APK Download & Install
At the moment, PhotoMath is only available for iOS and Windows Phone devices. Once the app launches on the Android platform, we will release and share with you the APK file.
Download PhotoMath for iOS and Windows Phone.