The camera on some LG G3 units isn't working and constantly crashing. The LG G3 has probably one of the best cameras for Android devices along the Samsung Galaxy S5 and Xperia Z2. It has a 13 MP sensor which is able of recording Ultra HD 4K videos.
The camera also has plenty of sensors and features like laser & phase auto detection for ultra fast auto focus, even faster than the Galaxy S5, optical image stabilization as well as dual-LED flash for correct color tones for pictures taken in the dark.
Also Read: How To Fix Keyboard Lag On LG G3
Even though the LG G3 has a great camera, there are a lot of problems with it. We have already talked how to fix the slow motion problem and how to improve camera quality for better videos and pictures. Now, we are going to talk how to fix the camera crashing problem on the LG G3.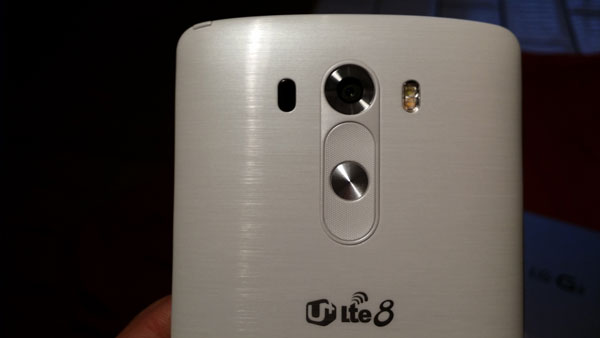 LG G3 users have reported that the camera app crashes every time they try to open it, especially when zooming in and out. Here are a few solutions to fix the camera crashing problem on the LG G3.
Reportedly, the problem occurs more on T-Mobile LG G3 units. Apparently, T-Mobile units have a hardware problem with the camera sensor. If you try the following solutions and the problem is still there, it is a good idea to send your phone back to T-Mobile and request a replacement.
The problem is with the camera app. Try to wipe data and cache of that app by going to Settings > Apps. If that doesn't work, the app is corrupted and cannot be fixed without an update. If you want to use the camera, download a third-party camera app from the Play Store. There are many good third-party camera apps like Google Camera.
Also Read: Improve LG G3 Camera Quality (Enable Slow Motion Video Recording) (How To)
Also, another solution is to install the camera mod for LG G3. The mod replaces the camera app with a stock edited one. Not only the problem gets fixed but it also improves photo and video quality.