How to easily decompress compressed .dat files on Android 5.0 Lollipop for easier customization. Android has gone through a lot of changes these years. It has gone from a new and buggy OS to the most popular mobile operating system in the world.
But Android hasn't always had all the features that it has today. Years ago it was much simpler, it didn't have a lot of features and basically, was an operating system like every other one. But throughout the years, Android has developed, more features were added to make it what it is today.
Also Read: How To Backup EFS Partition & IMEI Using Wanam App
Android 5.0 Lollipop is the biggest update that this operating system has ever seen. A plethora of features and applications have been added. While this is a good thing because the user experience gets better, the firmware size also get bigger.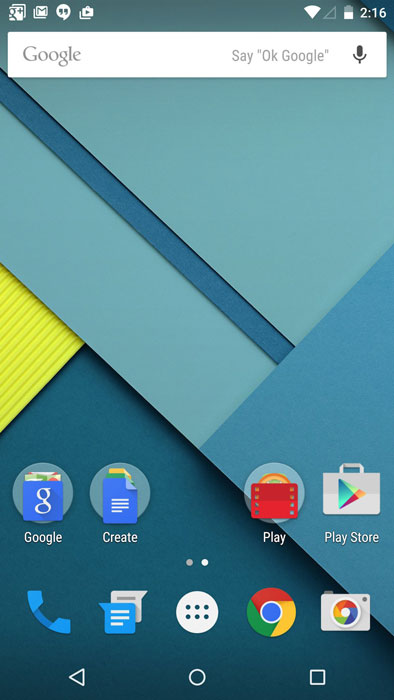 Android 4.4 KitKat or 4.3 Jelly Bean firmwares didn't have a lot of built-in applications, thus firmware size was small. But on Android 5.0 Lollipop, packages are huge and it becomes a real pain for a user to download an update for his phone.
Fortunately, Google has found a solution to this problem. In order to reduce firmware size, Google has compressed the operating system into a file.
This reduces the file size but also makes customizing and modding a lot harder. On KitKat, the developer simply had to take everything inside /system folder and start modifying the files.
On Lollipop, the developer has to take a .dat file and decompress it in order to access all the files of the operating system.
A Lollipop ROM contains many things like boot.img file, META-INF and system.patch.dat. The last file contains the compressed system partition. The developer has to decompress this file to be able to modify the ROM.
Decompressing Lollipop .dat files wasn't an easy thing until a developer created a binary file called sdat2img.
This file makes it very easy to decompress .dat files on Lollipop. If you are looking to do so, go ahead and follow this guide how to use sdat2img.
Also Read: How To Backup Data & Apps on Android 5.0 Lollipop
Warning: This is a 64-bit Linux binary file. This means that you must have Linux 64-bit installed.