iPhone 6 is being leaked more and more everyday. This time, the upcoming Apple flagship device has been put aside the HTC One M8 and Samsung Galaxy S5 for a body and size comparison and we have fully body shots of the both variants, 4.7″ version and the 5.5″ phablet version.
First leaks showed only a dummy iPhone 6 which was far from real as the bezels were huge and it was obvious that it wasn't the final design. However, recent leaks show the new iPhone 6 dummy which is better than the previous one with slimmer bezels. Sources say that this might be the final design of the new iPhone.
The first photo is the iPhone 6 against the HTC One M8 and the iPhone 5S. Based on the photo, the iPhone 6 is going to be just a little bit taller than its predecessor and a little bit smaller than the HTC One M8. The front is the same as the iPhone 5S with the home button functioning as a fingerprint scanner and the earpiece and camera on the front. The new iPhone is considerably thinner than both of the other devices.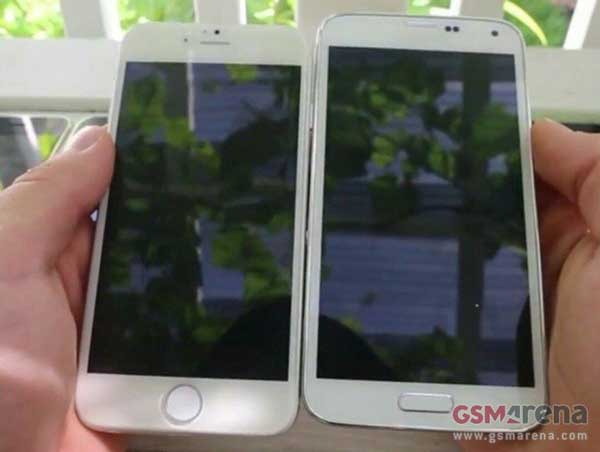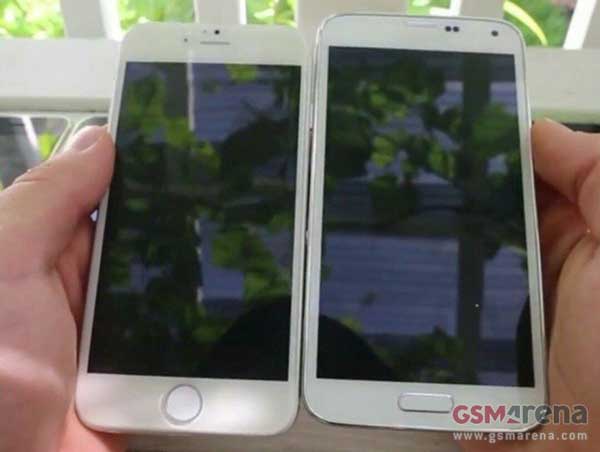 Another photo shows the iPhone 6 against the Samsung Galaxy S5. This time, thanks to S5's slim bezels on the top and bottom, the iPhone 6 looks almost the same size as the S5. Even though the iPhone has bigger top and bottom bezels, it has noticeably thinner side bezels making it less wide than the Galaxy S5.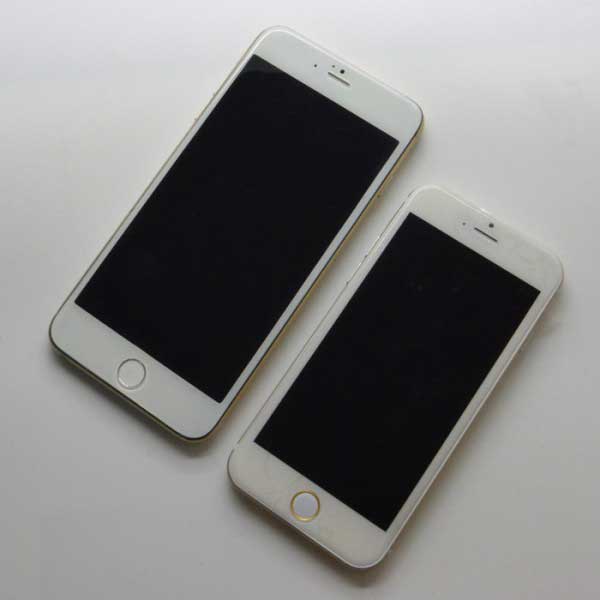 This photo shows two devices of what might be the iPhone 6 4.7″ variant and 5.5″ phablet variant. Both devices are exactly the same when it comes to the design where the only difference is obviously the size. One interesting thing is that all the dummies we have seen so far still have the antenna lines around the back of the phone.