Even though there are two months left to go for this year, leaks about Samsung's upcoming flagship lineup is at full throttle. There have been a number of whispers around the upcoming Galaxy S21 series that we cannot ignore anymore. The release date, the official specifications, and every other detail that we could want is surfacing online by a number of highly respectable tipsters.
The Galaxy S21 Ultra will be released early
The Samsung Galaxy S21, S21+ and S21 Ultra are Samsung's upcoming flagship devices. Recent rumors are stating there could be an early release, as much as a full month earlier than usual. The phones are expected to be launched around mid to early January, which is a month earlier than Samsung's previous releases. For example, both the Galaxy S10 and Galaxy S20 were announced in late February and stores started selling them in early March. In contrast, the Galaxy S21 series are expected to be announced on January 14th, and with a commercial release on January 29th.
Galaxy S21 Ultra with flagship specifications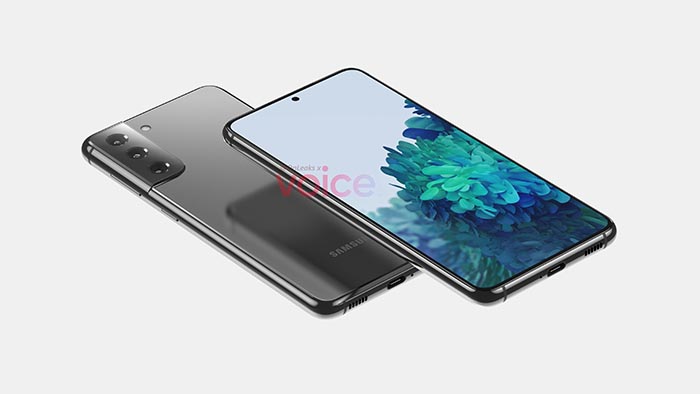 As for the specifications, the Samsung Galaxy S21 Ultra is turning out to be a real beast. According to IceUniverse, the Galaxy S21 Ultra will have a WQHD Super AMOLED display capable of 120Hz refresh rate. While 120Hz refresh rate is not new on Samsung's flagships, the S21 Ultra will be able to use both WQHD resolution and the high refresh rate at the same time. In comparison, you could choose between a high-resolution display and a high refresh rate option, but not both.
A WQHD display with a 120Hz refresh rate is certainly great news, but the downside is that this combination uses a lot of battery juice. Looks like Samsung has thought about this, and will allegedly implement a low-temperature polycrystalline oxide (LTPO) display, which uses less battery than traditional display technologies.
Additionally, the phone will support 45W fast charging, which is an upgrade from the Note 20 Ultra's 25W fast-charging brick. However, 45W is still lower than some other phone's charging speeds, such as the OnePlus 8T which can charge at 65W.
Lastly, the S21 Ultra is supposed to come with an Isocell 108MP HM3 camera sensor, which should improve the already good photos taken by the Galaxy Note 20 Ultra and S20 Ultra, which have the older HM1 sensor.