How to make Galaxy S3 KitKat Touchwiz launcher faster and more responsive. Are you tired of the slow Touchwiz launcher on the Samsung Galaxy S3? The Galaxy S3 was and is still one of the best smartphones you can buy on the market. It has a fast quad-core Exynos processor and 1 GB RAM in Europe and dual-core Snapdragon processor with 2 GB RAM in the USA.
It came with Android 4.0.4 Ice Cream Sandwich when it got released two years ago and Samsung decided to update it only to Android 4.3 Jelly Bean. The company promised Galaxy S3 users that it would update the phone to Android 4.4 KitKat but this didn't happen because of RAM issues.
Also Read: How To Fix Galaxy S3 Random Reboots & Freezing Issues
The international variant has 1 GB of RAM which was too low for KitKat Touchwiz launcher. American users were luckier because their variant has 2 GB of RAM and they received the update. But even though the Exynos variant of the Galaxy S3 didn't receive Android 4.4 KitKat officially, developers ported Galaxy S5 and Note 2 ROMs giving users hope.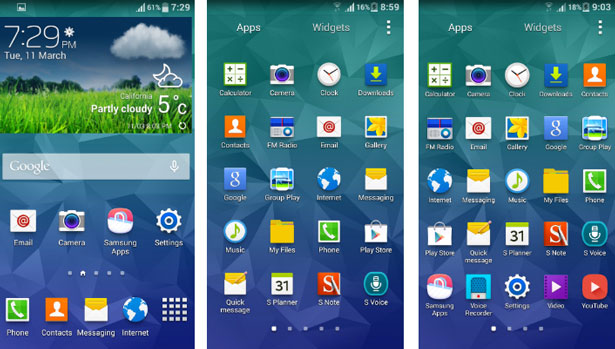 While now Samsung Galaxy S3 users are happily enjoying 4.4 KitKat version, the lag problem is still a big issue. If you don't know, the phone suffers from serious lag problems, especially on the Touchwiz launcher. When you scroll through panels on the home screen, the phone lags and it becomes unusable.
Also Read: Download Galaxy S5 Mini Apps On Galaxy S3 & Note 2
Again, someone from the community improved and enhanced the launcher. Now it doesn't freeze or lag and it is very smooth and responsive. Is features faster scrolling animation, faster zoom out animation and faster folder animation. Overall, it is a much better launcher and you will feel the difference over the stock app. Download faster Galaxy S3 KitKat launcher.