There are many reasons why you love the Android platform and why you use a phone which runs on this operating system. If you ask someone who has been using Android devices for a long, the list of reasons is way too long for anyone to read.
Among all those reasons, the most important one is the ability to modify the system like the user wants. If he isn't happy with the battery life, he can do a few tweaks to improve and make battery last longer. If he isn't happy with the performance, he can increase the frequency to make the phone faster.
The most popular way of customizing a phone is by installing a custom ROM. A custom ROM completely changes the UI of the phone, especially if the user installs a stock Android AOSP-based ROM on a bloated skinned phone.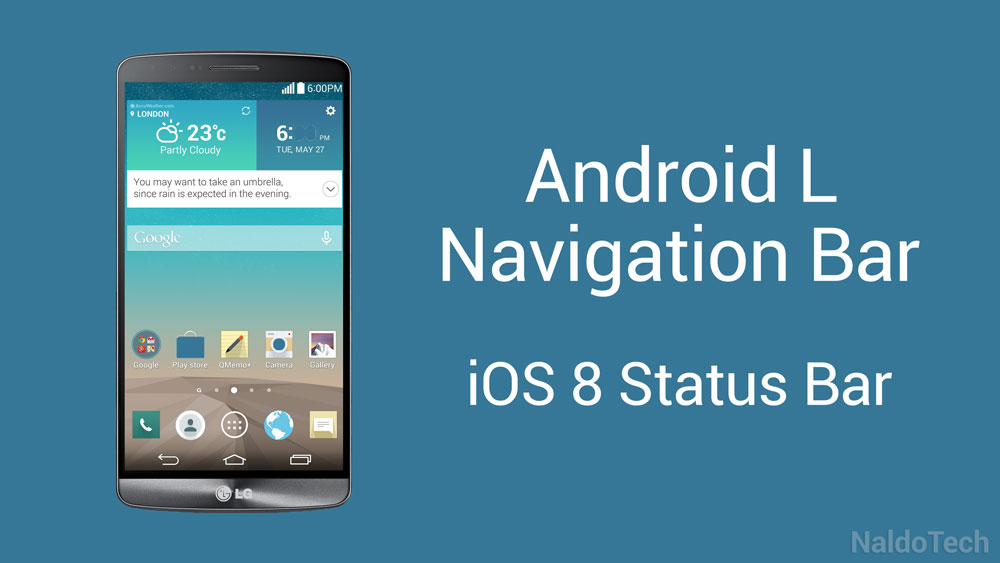 The LG G3 is one of the best devices that LG has ever created. It has some crazy specifications that no other phone has. It was among the first devices to come with a huge 5.5″ QHD display which results in sharp text and images. It features the unique volume and power buttons which are located at the back of the phone instead on the side like all other devices.
Before we continue with the topic of the article, here are some of the most important LG G3 specifications:
5.5″ QHD True HD-IPS display
Snapdragon 801 chipset
Adreno 330 GPU
2/3 GB RAM
13 MP main camera and 2.1 MP front-facing camera
3000 mAh
Now, once you have rooted and flashed a custom recovery on your LG G3, you can start customizing it and install mods. LG has already released the official Android 5.0 Lollipop firmware update for the G3 and you can install it right now.
However, the update has the same old buttons and navigation bar as the KitKat firmware. The Lollipop build on other devices brings a fresh set of buttons which are simpler and better looking. Unfortunately, LG decided not to include these button on its flagship update.
Again, developers have come with mods to fix these problems, if we can call these so. A new mod for the LG G3 allows you to install the Android L navigation bar so you get the three Nexus soft keys: triangle, circle and square. Along that, the mod also includes iOS 8 status bar which moves the battery percentage to the right, the clock to the middle and the signal bar to the left of the status bar.
Android L navigation bar:
iOS 8 status bar:
How to install Android L navigation bar and iOS 8 status bar on LG G3
Install custom recovery and download mod here.
Turn the phone off and boot into recovery.
Wipe cache.
Flash the mod file.