The official Android 5.0 Lollipop Touchwiz is slowly making its way to all Samsung Galaxy S4 devices. A few days ago, a Galaxy S4 owner released a leaked build of the official Lollipop firmware. The first users who installed the firmware reported no major problems whatsoever and it can be used as a daily driver.
Before we continue with the topic below, we have to say that we are glad to see that the Samsung Galaxy S4 is receiving such a huge support not only from developers but even from Samsung itself. Galaxy S4 users are very lucky to receive the official Lollipop update because exactly this day last year, Samsung notified that it would not update the Galaxy S3 to KitKat.
Also Read: Best S5 Lollipop Apps & Mods For Samsung Galaxy S4
However, Samsung updated the Galaxy S4 not only to 4.4 KitKat but even rolled out the 5.0 Lollipop firmware. As we mentioned above, the leaked firmware is pretty much stable and can be used a daily driver as there are no bugs that will ruin the experience.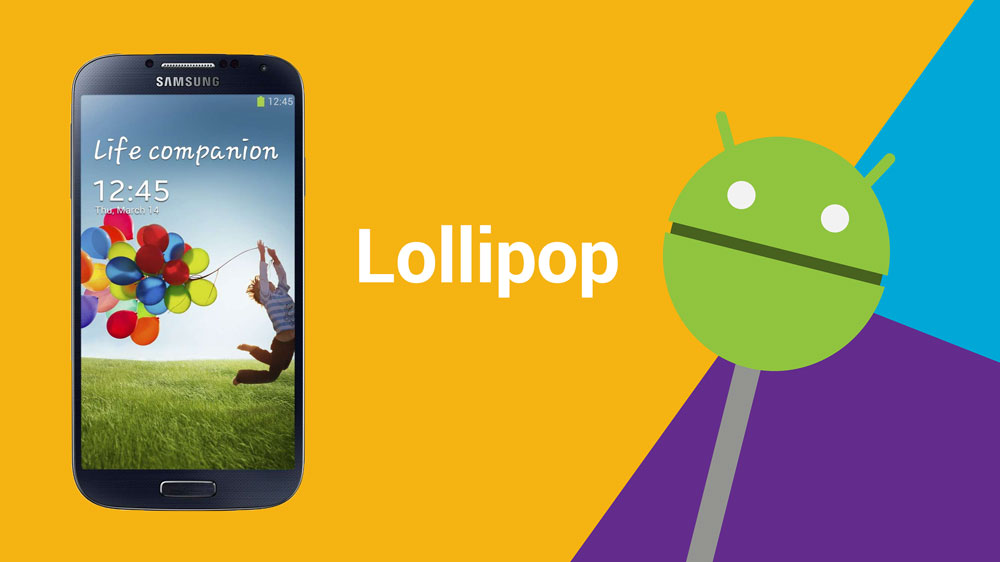 However, even though the leaked firmware has no major bugs, most users are requesting ROMs based on the Lollipop firmware. We agree with the users. If you have a rooted phone and a custom recovery installed, it is easier to install a custom ROM than installing a firmware.
Installing a firmware means that you have to download and install the right drivers for your phone, download Odin tool, wait a few hours for the firmware to download and then install it. However, installing a custom ROM is much more easier. You simply need to download the zip file and flash it through recovery. Since the Lollipop leak is relatively new, there aren't many ROMs which are based on Android 5.0. However, we did the research for you and found the best custom ROMs based on Android 5.0 Lollipop Touchwiz firmware.
---
 Best Touchwiz Lollipop ROMs for Galaxy S4
---
AURORA Lollipop ROM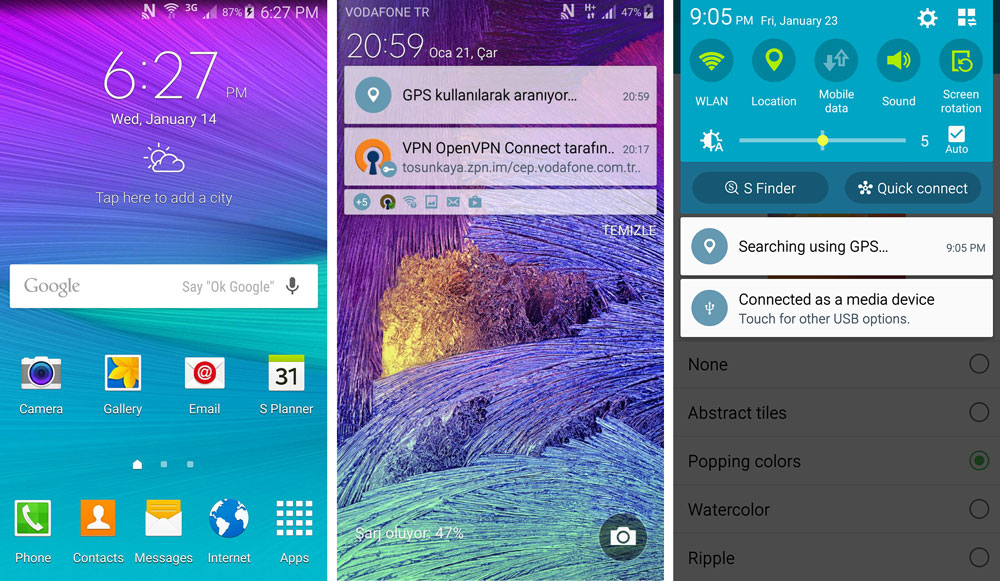 Aurora ROM is based on Android 5.0 Lollipop version. As expected, it brings the latest user experience of Touchwiz mixed with Material Design features like new animations and graphic elements. The performance is a lot faster and lag has been reduced.
The ROM not only brings the Lollipop Touchwiz experience on your Galaxy S4 but also brings Galaxy Note 4 and Note 4 applications to the table.
Aurora ROM includes Galaxy Note 4 and Note 3 weather widget, wallpapers, camera, music player and browser.
Download Aurora Lollipop ROM here.
Y.C.D ROM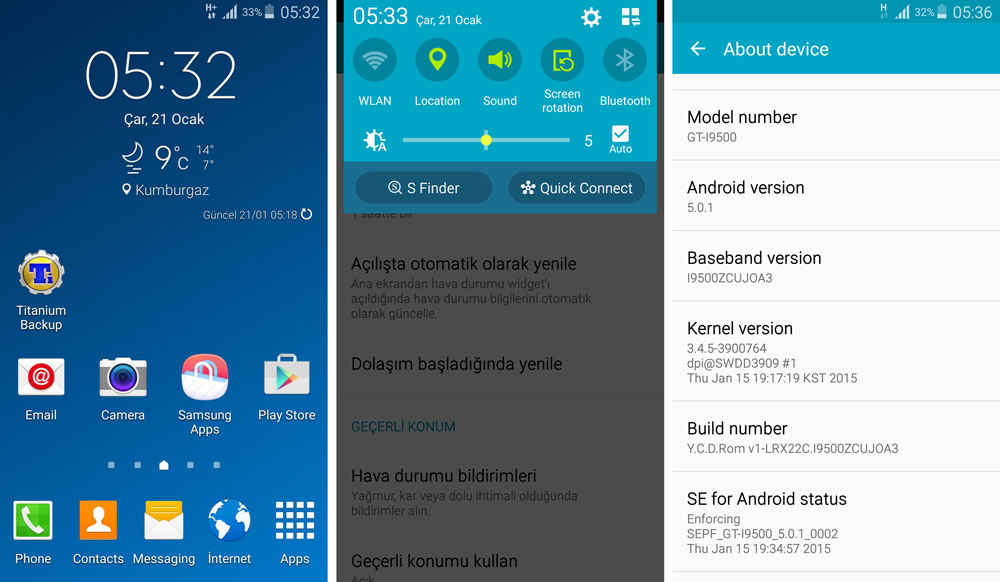 Y.C.D is another great ROM based on 5.0.1 Lollipop. It has the basic features of a custom ROM like zipaligned, rooted, busybox and all KNOX apps removed. Also, it includes the Galaxy Note 4 weather widget.
Download Y.C.D ROM here.
How to install:
Once you have decided which ROM to install, download the zip file and move it to your phone.
Turn off your Galaxy S4 and boot into recovery mode.
Wipe cache, dalvik cache and perform a factory reset.
Flash the ROM.
Reboot your phone.
Please note that the ROMs above are designed for the Exynos Galaxy S4 GT-I9500 variant as the leaked firmware is for this version. However, Lollipop ROMs for the Galaxy S4 GT-I9505 Snapdragon will come very soon.