A new version of Android is out. It is Android 5.0 Lollipop which is the biggest update that Google has ever rolled out. It brings a brand new user interface often called as Material Design, new animations, better performance and new features that were absent on previous versions of Android.
There is a tradition in the Android community. Every time a new version of Android gets released, developers also release a new ROM called CyanogenMod. CM is a custom ROM developed by the CyanogenMod company. It is based on the latest version of Android and each number of CyanogenMod build represents an Android version.
Also Read: Best CyanogenMod 12 Lollipop Themes (Download & Install)
So, CyanogenMod 11 was based on 4.4 KitKat and the latest CyanogenMod 12 ROM is based on 5.0 Lollipop. As expected, it has all the features that the original version has including Material Design, better performance and power saving mode.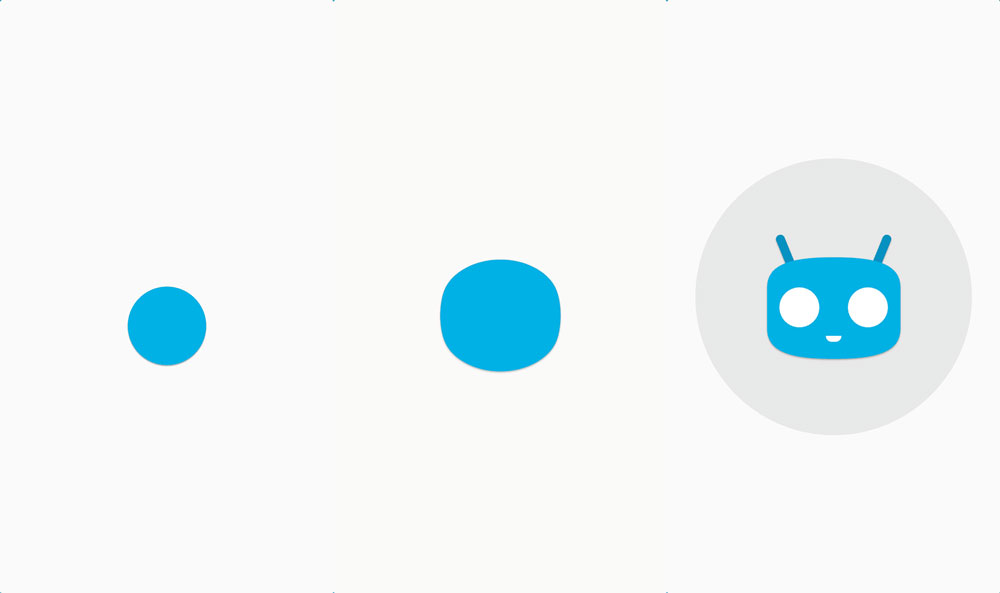 Besides all those new features, CyanogenMod also brings extra settings which enhance the user experience. If you have been using this ROM on your phone for at least one time, you have noticed something during the boot animation process. It shows an Android man which is the iconic figure of CM. And it is present on CM12 too.
CM12 builds bring a new boot animation logo which is built following Google's Material Design guidelines. If you are a fan of the new boot animation, you can download it for yourself and install it on your phone.
How to install CyanogenMod 12 Boot Animation
All download links can be found here.
The boot animation is available for all screen sizes. Here are all the supported display sizes:
240×320
320×480
480×800
540×960
600×1024
720×1280
768×1200
800×1280
1080×1920
1200×1920
1440×2560
1600×2560
There are two ways of installing the official CyanogenMod 12 boot animation on your phone. You can flash a zip file or by manually moving the required files using a file manager.
Installing CM12 Boot animation using custom recovery
Download the zip file from the link above.
Turn your phone off and boot into recovery. Use the usual method for your phone to boot into recovery.
Once you manage to go to recovery, wipe cache to prevent possible issues.
Flash the zip file.
Reboot your phone and enjoy the new boot animation.
Install boot animation manually
Again, download the zip file from the link above.
Rename the file to "bootanimation.zip".
Copy the file and move it to /system/media.
Set the correct permissions (-r-rw-r–r–) and reboot your phone.