It didn't took long for Google to release the Android 5.0 Lollipop to its Google Play Edition devices. If you don't know already, Google produces two types of smartphones. The first one is the Nexus phone, which is the most important one and the other one is the Google Play Edition device.
GPE devices are phones from different manufacturers which come with stock pure Android instead of skinned versions. The Samsung Galaxy S4 GPE edition for example, comes with pure Android just like every other Nexus instead of the bloated Touchwiz firmware.
Also Read: How To Install Android 5.0 Lollipop Theme on Galaxy S4 (GT-I9500 & GT-I9505)
This not only makes the phone faster but also opens the door for direct support from Google. Galaxy S4 GPE users don't have to wait for Samsung to get the latest version of Android. They get it directly from Google and since it is stock Android, updates don't take a long time to roll out.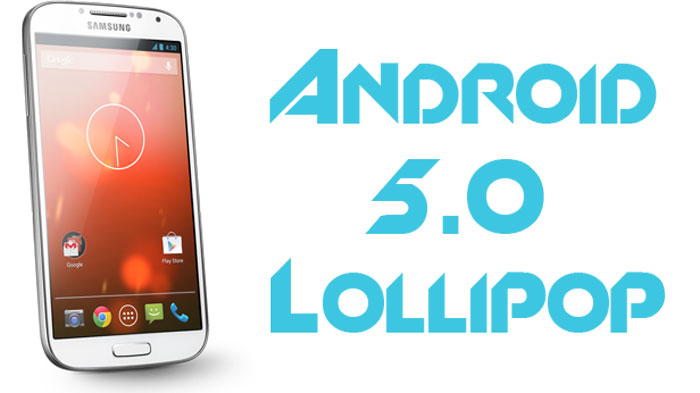 Google has already started rolling out the Android 5.0 Lollipop for all Samsung Galaxy S4 GT-I9505G GPE variants. Even though the original Galaxy S4 which comes with Touchwiz hasn't received it, its sibling has.
As expected, the update brings a lot of changes such as new battery power saving mode and ART runtime system for better performance.
The user interface has been totally redesigned and all applications are built using Material Design guidelines. Material is a new design by Google which aims to change the way you interact with the phone.
Everything has been changed from animations to smallest details. The update is expected to hit all devices very soon and you should start checking right now.
How to install Android 5.0 Lollipop on Galaxy S4 GPE GT-I9505G
Since the update is released by Google, users should download and install it through OTA.
Also Read: How To Install CyanogenMod 12 ROM on Galaxy S4 GT-I9505 Snapdragon
Go the app drawer and open the Settings app.
Scroll down to About Phone.
Tap on Software Updates.
Select Check Now.
If the update has hit your phone, you will receive a notification telling you that an update is available.
Tap on Download and then tap on Install Now.
The update might not hit all devices at the same time so don't worry if you don't get the notification to update. Check for the update a few times until you receive it.