CyanogenMod 12 ROM based on Android 5.0 Lollipop is coming to a lot of Sony Xperia devices. Previously, Sony devices like the Xperia S, Z Ultra, Xperia Z1, Z2 and Z3 have all received Lollipop builds. Most of these devices are Sony's flagships so it makes sense for them to get the latest version of Android because they have a huge development base.
Fortunately, older and less known Xperia phones are also getting custom ROMs based on Android 5.0 Lollipop, The Sony Xperia TX, Xperia T's sibling has started to enjoy CyanogenMod 12 ROM with all CM12 and Lollipop features.
Also Read: How To Enable Call Recording on Xperia Z1, Z2 and Z3
All Android users who know about custom ROMs know that CyanogenMod 12 CM12 ROM is one of the best options if you want to enjoy unofficial Lollipop on their phones.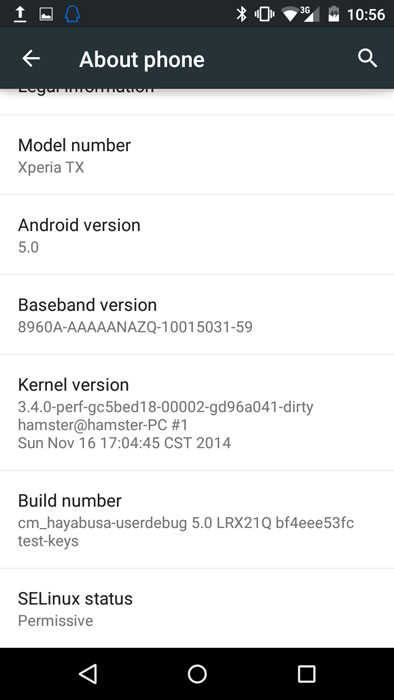 While the CyanogenMod 12 ROM for the Sony Xperia T is not official, most of the things are already working and the not working list which was full a few days ago, it is now almost empty.
The Xperia T is one of the devices which didn't manage to get a huge support from Sony. Originally launched with Android 4.0.4 Ice Cream Sandwich, the phone didn't make it past 4.3 Jelly bean.
The not working list, which was filled with bugs a few days ago, now it is almost empty as developers have fixed all known bugs.
In the list of working things we can include Google Apps, NFC, Bluetooth, GPS, camera, mobile data and calls.
How to install CyanogenMod 12 Lollipop ROM on Xperia TX
Exact both files.
Turn your phone off and boot it into Fastboot mode.
Once in Fastboot mode, execute the following commands to install the files.
Flash ROM: fastboot -i 0xfce flash system system.img.
Flash kernel: fastboot -i 0fxce flash boot boot_f.elf.
Reboot phone: fastboot -i 0xfce reboot.
Boot into Recovery and wipe data & cache.
Also Read: Improve Xperia Z2 Camera Quality With Lost DRM Keys
Once you enter the last command, wait for the phone to boot up. Since the ROM has been freshly installed, the first boot may take a few minutes.