The LG G3 is almost one year old now and this is the moment when most of the problems start to occur. No matter how good Android smartphones are, they have the tendency to run perfectly fine for a year or two and then start to give up.
Some of the most random problems start to show up like camera not focusing, keyboard lag, overheating issues and mobile SIM signal dropping. The latest is one of the most annoying among all because the signal that your phone receives from the SIM card is weak and it takes a long time to send and receive text messages.
Also Read: How To Boost LG G3 Speaker Volume & Headphones Sound on Android 5.0 Lollipop
Also, audio is very bad and it is a real pain to understand what the person that you are talking to in a call is saying because audio has a lot of noise or is too low.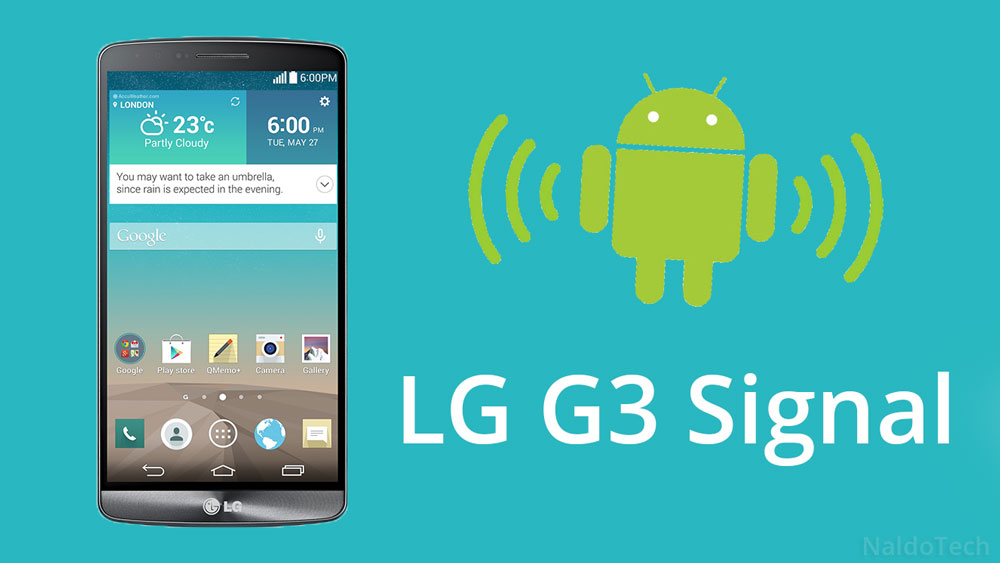 If you are one of those people who are experiencing low mobile signal dropping on your LG G3, there are a few things that you can do which will hopefully fix the problem. Most of the time it is software-related which means that you can fix it. You can fix it even if it is hardware-related but only on a few specific cases.
The LG G3 is a great phone and it will serve great for a few years but as every smartphone, it will start showing its age, because 2 years is a long time for a smartphone. So here are a few solutions.
Solutions To Fix LG G3 Signal Dropping
Remove conflicting apps: The first thing you should do is to delete every app that might be conflicting with the system. These can be third-party apps which are used to make phone calls and send text messages like Viber, Skype and WhatsApp.
Factory reset: If you have uninstalled all the possible apps that might be causing the problem, then you have to make a factory reset. This will delete all installed apps on the phone, solving the problem.
Method 1
Go the Menu of the phone.
There, choose Settings.
Find an option called "Backup & Reset".
Open it. Choose "Factory Data Reset".
Select "Reset Phone" and then "Erase Everything".
Method 2
Press the power buttons and hold it for 5 seconds to turn it off.
Once the phone is completely off, press and hold the power and volume down buttons.
When the LG G3 boot animation logo appears, release the power button.
Press the power button one more time until the hard reset menu shows up.
Also Read: Customize LG G3 Navigation Bar By Installing Themes
Check SIM card: If a factory reset does not fix the problem, then it is hardware-related. Remove the back cover of your LG G3, then the battery and then take off the SIM card. Check the card for any possible damages or dirt. If it is dirty, make sure to wipe it with a soft cloth and then put it back in.