Do you remember the good old retro Nintendo game Duck Hunt? Many people have grown up using a Nintendo console and most of them have at least once played Duck Hunt.
The game was one of the popular titles back then in 1984. You couldn't use the controller to play. You had to use the NES Zapper, a gun that was pointed to the screen to detect ducks.
Also Read: Download and Install all iOS (EA) Games for only $1(iPhone and iPad)
The game concept was very simple yet very entertaining and addicting. You were in the role of a hunter hunting for ducks. Basically, a few ducks appear on the screen and you have to shoot them with your gun. The dog that accompanies you collects all the fallen ducks.
If you fail to hit a duck three times in a row, you lose and it is game over. Then the dog smiles and makes fun of you for not killing all ducks. The dog has been considered as one of the most annoying video game characters ever.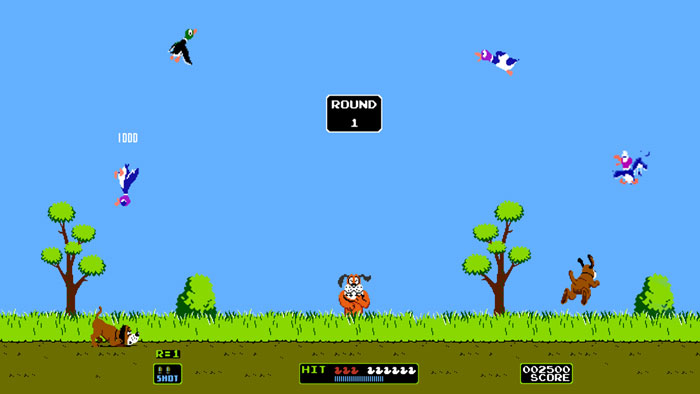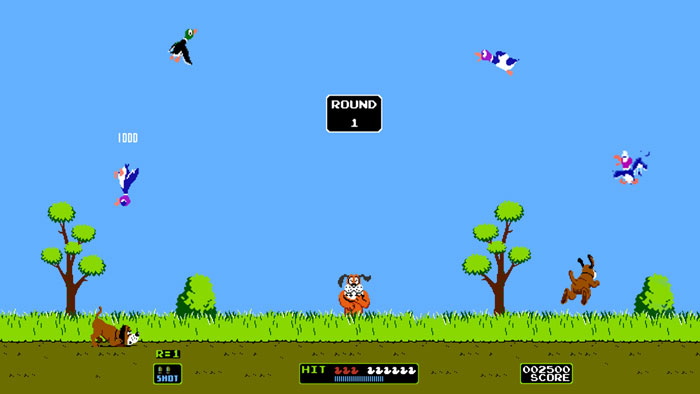 Unfortunately, if you have the old Nintendo console and Duck Hunt game, you will not be able to play it because the NES Zapper requires a CRT TV while all modern TVs are HD.
If you don't have an old CRT TV, then you can grab your Android or iOS phone because there are games on the store similar to the retro Nintendo version where you have to kill ducks.
Android
Duck Hunter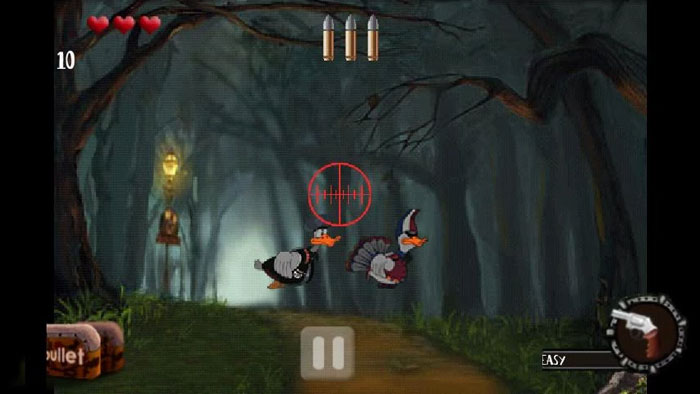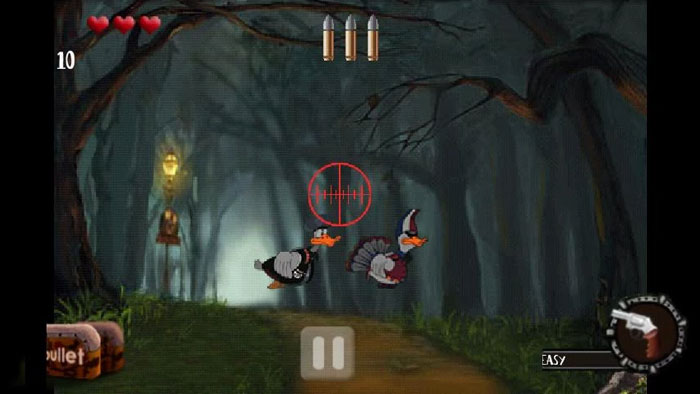 Duck Hunter a similar game to Duck Hunt. You are inside a forest and you have to kill as many zombie ducks as possible. If you miss any birds, the virus will spread and you lose the game.
Download Duck Hunter for Android
Duck Shooting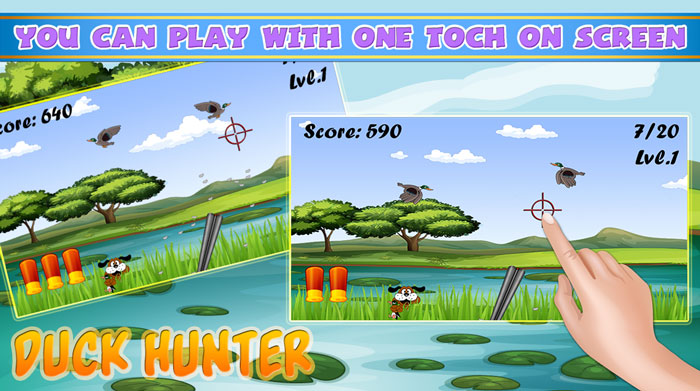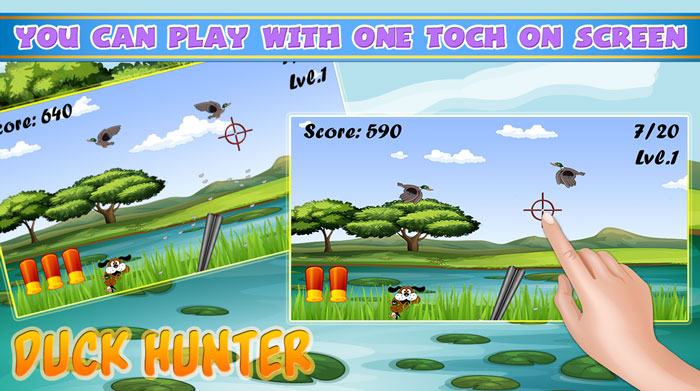 Duck Shooting is more similar to the original game. The scenery is the same with the mountains on the background, some trees and the lake. Oh, and don't forget the dog. It is there.
iOS
The original version of the game was on iTunes a few years ago but it got removed because of copyright claims from Nintendo. But there are still a few games that you can try on your phone.
Duck Hunt Super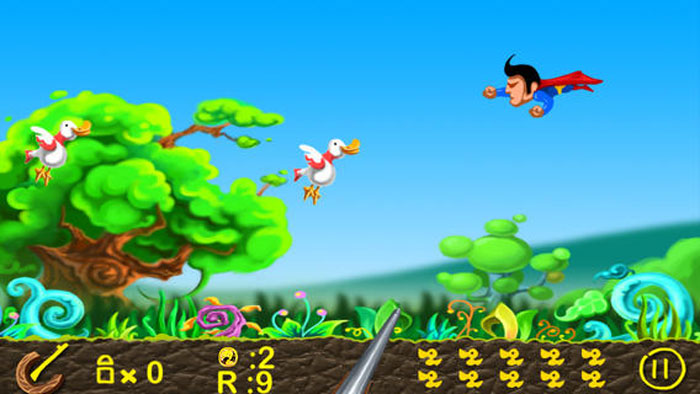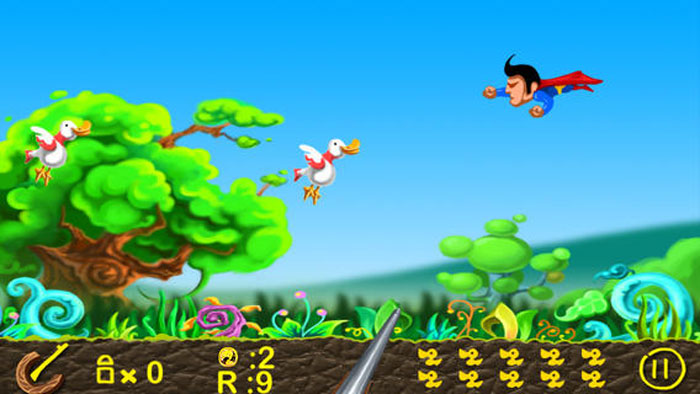 The concept is the same on this game too. There are 4 kinds of weapons, 16 kinds of ducks, 6 kinds of dogs, 4 kinds of modes and 6 maps. And there's also Super Man.
Download Duck Hunt Super for iOS
Also Read: How To Install Sony PS4 Remote Play App On All Android Devices
Fun Shooting Game – Duck Hunt Edition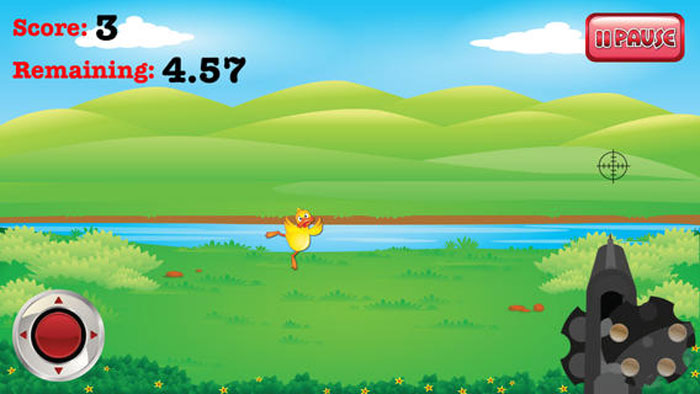 Duck Hunt Edition has a similar background with green scenery and a river on the background. You have to shoot as many birds as possible. A cool thing about this app is that the gun is visible on the screen.
Fun Shooting Game – Duck Hunt Edition for iOS