Civilization Revolution 2 is one of the most successful strategy games for mobile devices. It is a game where players have to build a glorious empire that it will last for decades and even centuries.
Civilization Revolution 2 was available only for iOS devices, until now. Even though it is one of the best strategy games, it has been available only on the iOS platform for many months.
Also Read: Buy Low Price GTA Vice City, San Andreas 10th Anniversary
But the time has come and developers have published the game for Android too. The Android version is the same as iOS one. You have to build an amazing empire which has to last for a long time in order to progress throughout the game.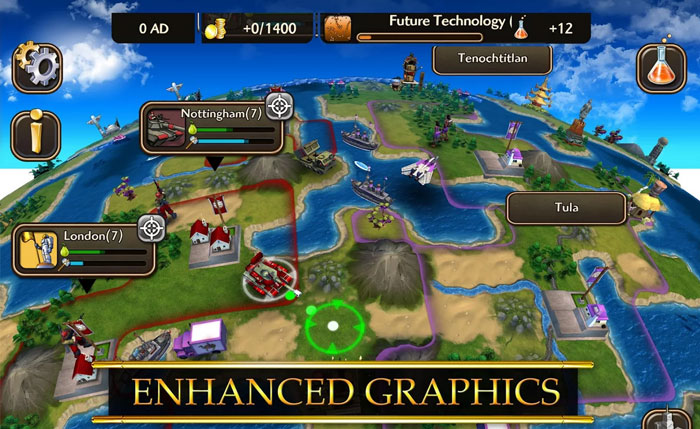 There are a few key features like Korea, new leaders like Kink Sejong king oj Joseon, Lenin, new units like Aircraft Carriers, Jet Fighters and Special Forces.
There is new technology such as lasers, modern medicine and IT to take over the world. You can create interesting buildings like Nuclear Power Plants, and even build the Silicon Valley.
Also Read: Candy Crush MOD (Extra Time, Bomb Delay & Extra Moves)
Apart from the addicting gameplay, the game has enhanced 3D graphics which take full advantage of powerful hardware that Android devices have.
You can buy the game for Android devices too now. The only problem is that is costs $14.99. That is a higher price than most of games you will find on the Play Store. If you don't mind the price, you can download Civilization Revolution 2 here.