Here are a few reasons why the Apple iPhone 6 sucks and you shouldn't buy it. The iPhone 6 just got announced during Apple launch event and it is going to be the flagship device for this year. But the iPhone 6 wasn't alone. Apple announced other devices as well like the iPhone 6+ with a 5.5″ display and Apple Watch which many refer to as iWatch.
Of course, the iPhone 6 and 6+ are much better than the iPhone 5s because they have better processor, better displays and new body design. But all the good features of the phones will be covered in another article. This post is all about negative things of the iPhone 6, why it sucks and why you shouldn't buy it.
Also Read: Top Features iPhone 6 Has Copied From Android
Same old 8 MP camera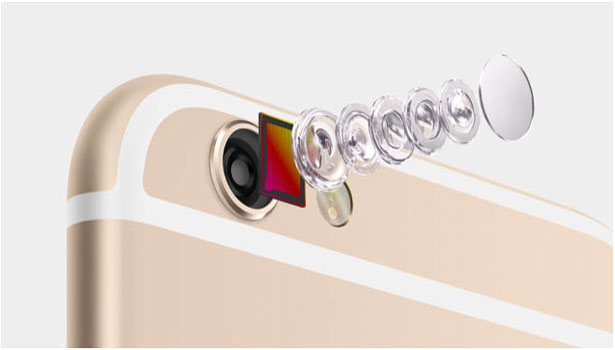 Apple has put the same 8 MP camera sensor on the iPhone 4s, iPhone 5, iPhone 5s and now the iPhone 6. Yes, Apple said that pixels inside the camera are 1.5 µm big and it has a f/2.2 but other than that, it is pretty much the same camera you will find on the 5s.
Actually, the iPhone 5s also has a camera sensor with 1.5 µm big pixels and f/2.2 aperture. So the camera is not improved at all when compared to the iPhone 5s and it is slightly better than the 5. A higher resolution camera is great for pictures because you can zoom in without losing quality. But with only 8 MP you will not be able to zoom in a lot without loosing quality on the 6.
Screen resolution
Since the display is bigger, the resolution is also higher to keep the same pixel density. The iPhone 6 has an LCD display with resolution of 750 x 1334 pixels and a ppi of 326 pixels per inch. As you can see, the resolution is slightly better than HD but nowhere good as Full HD. And the ppi is the same, 326 pixels per inch.
This maybe was a good thing on the iPhone 4 but not on the 6. Android smartphones have 400 and even 500 ppi displays which are very sharp and clear. Retina display is not bad by no means but it cannot be compared with super dense Android displays.
Battery life
The iPhone 6 has a 1,800 mAh battery which is a 230 mAh increase over the iPhone 5s. Honestly, extra 230 mAh will not be enough to power the 4.7″ screen. Apple says the battery life has been improved but until official tests are made, nothing is confirmed.
Still, the iPhone 6 at least should have had a 2,000 mAh battery because 1,800 mAh will not be enough and it will drain very quickly, especially with the new A8 processor.
Also Read: Why You Should Buy Galaxy Note 4 (Good Things)
Price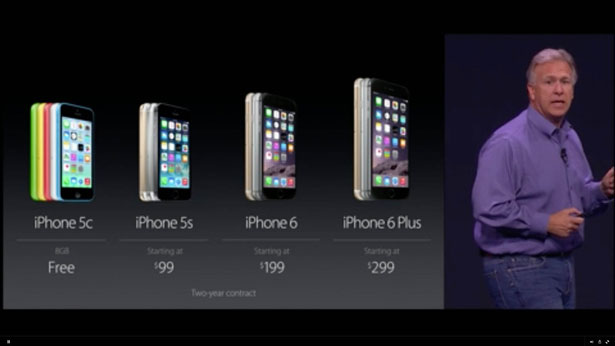 As every other Apple device, the iPhone 6 is going to cost a lot of money. If you want to buy the new phone with a contract, you will have to pay $199 for the 16 GB variant, $299 for the 64 GB variant and $399 for the 128 GB variant.
If you want to buy it unlocked without a contract, the price will be even higher.