Have you ever though that devices which are almost four years old would be receiving almost stable Android 5.0 Lollipop ROMs and builds? Of course, this is nothing more than a dream if developers didn't exist. Manufacturers update the devices only one time or two and then completely drop the support.
This is the case with the good old HTC Sensation. It is almost four years old now. Back then, it was one of the best devices you could find with a dual core Snapdragon processor, Adreno 220 GPU, 768 MB RAM and a 4.3 inch qHD screen with resolution 540 x 960 pixels.
Also Read: How To Install Android 5.0.1 Lollipop on HTC One M8 and One M7
The phone originally came with Android 2.3.4 Gingerbread but HTC eventually updated it to 4.0 Ice Cream Sandwich. However, that was the first and only update that the HTC Sensation received.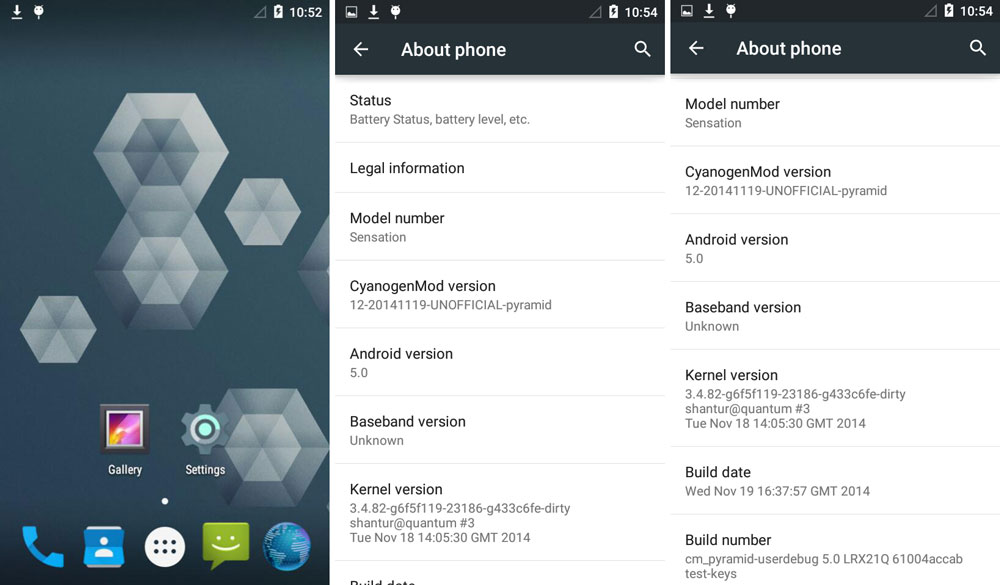 Thankfully, there are still many developers who support the HTC Sensation and have made it possible to port almost a stable working CyanogenMod 12 ROM based on Android 5.0 Lollipop.
According to the developer, almost everything is working and there are only a few bugs which are not major. This is very impressive considering that the Sensation is almost four years old and has less than 1 GB RAM.
The CM12 ROM for the HTC Sensation has 3.4 kernel, 3.4 camera drivers and libs, continuous autofocus in photo and video modes, HDMI and enabled fast charge feature.
How to install CM12 CyanogenMod 12 Lollipop ROM on HTC Sensation
Boot into Recovery.
Wipe data and cache.
Install the ROM.
Flash Gapps.
Reboot.
Also Read: Install ViperOneM8 ROM on the HTC One M8
Since this is the first boot, the phone will show the boot animation logo for a few minutes. After that, you can enjoy Lollipop on your phone.
Even though such an old device like the Sensation doesn't have the best specifications in the world, it is great to see that developers are doing a great job at porting the latest version of Android to this device.