If you are wondering what is the most expensive case you can buy for the Samsung Galaxy Note 4, well here's the answer. Cases have become important parts of our smartphones. We use mobile devices every day, every hour and every minute. We basically cannot live without our smartphones.
But since we use phones so much, there is a chance that we may drop it accidentally. And if you are walking, the chance is that the phone will crack and the display will shatter. That's why many people use a case on their phones. A normal case can cost from $1 to $50.
Also Read: Why You Should Buy Galaxy Note 4 (Good Things)
It all depends on the brand of the case and how good it is when it comes to protecting the phone. For example, those cheap $1 cases are flimsy and will protect your phone only from scratches and there is a high chance that the case will break after a few days of use.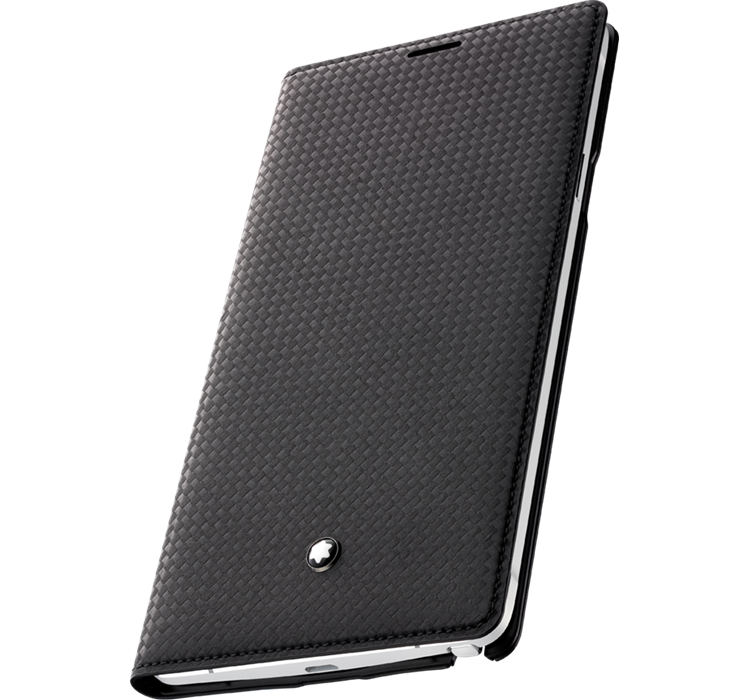 The expensive cases however protect the phone from drops and also last for a long time. Recently, the Galaxy Note 4 got announced and first cases have been released. If you are interested, here is an article about the best articles for the Samsung Galaxy Note 4.
But, did you know the Samsung Galaxy Note 4 has one of the most expensive cases ever made? Montblanc, the company which has partnered with Samsung, has released a new protective case for the Note 4 which costs $245. Yes, you heard it right.
Also Read: How To Turn Off & Disable Galaxy Note 4 System Sounds
The reason why this case costs so much is because it is made of high-performance leather which is water-resistant and heat repellent. It has high quality carbon fiber texture and the case provides extra premium content to users who buy it. If you don't mind the price, you can buy Montblanc Galaxy Note 4 case here.