If you have an Android Wear device, you can install the APK file and play Flappy Bird on it. Flappy Bird is probably the most addicting game in the history of smartphones. When the game went viral at the beginning of 2014, everyone went crazy.
All smartphones users all around the world downloaded the game and couldn't stop playing it. Even those people who had never downloaded a single game on their device during their lives were addicted after Flappy Bird. No one knows the real reason why the game became so popular but its difficulty it is one of the reasons that helped to spread the popularity.
Also Read: How To Access & Play Flappy Bird Easter Egg 5.0 Lollipop
However, the developer removed the game because he couldn't handle the stress. Even though Flappy Bird was pulled from the Play Store, users could still play and even install it later as they had the APK file.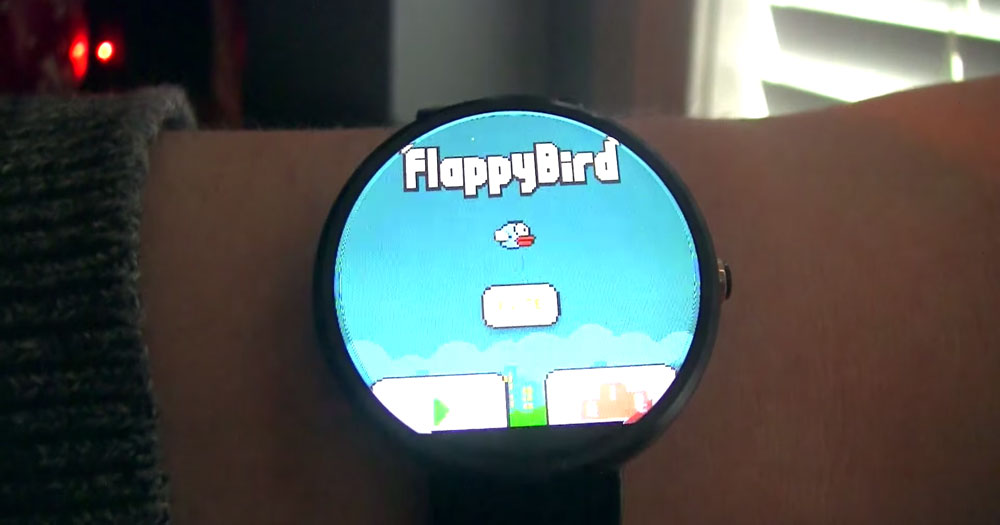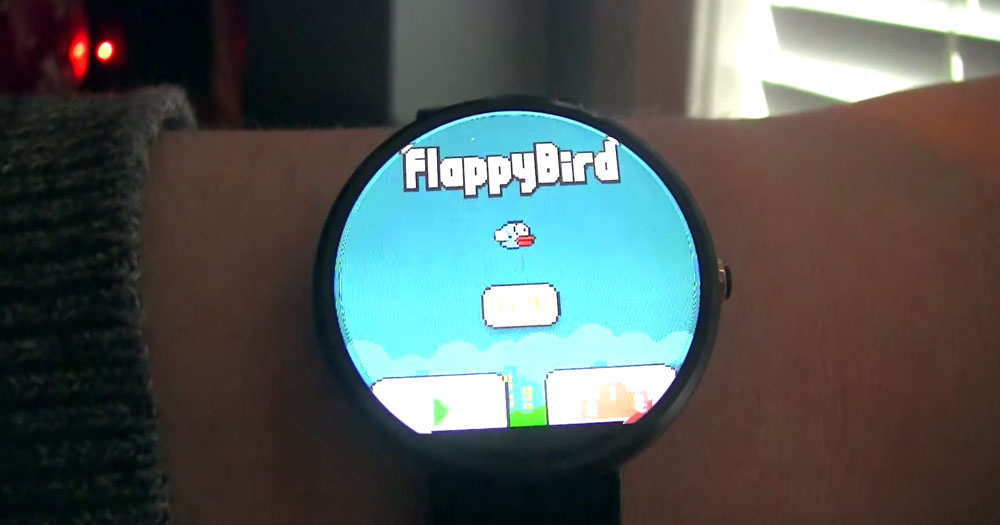 Now, one year after all the Flappy Bird craze, a developer managed to make Flappy Bird work on Android Wear devices like Moto 360, LG G Watch, Samsung Gear Live and Sony SmartWatch.
Previously, the game couldn't be played because it would force close every time it would open. But that has been fixed as the APK file has been modified to support Android Wear.
It works on all devices on this platform. On the Moto 360, the game works perfectly fine and the only problem is that the current score gets cut off since it is a round display.
To install the APK file, you need to install the right ADB drivers so your computer can communicate with the device. Then you have to enable USB debugging so you can transfer files from your PC to your device.
Also Read: Swing Copters Update Makes The Game A Lot Easier
Once you manage to transfer the APK file of Flappy Bird to your Android Wear device, you can easily install it and play the most addicting game of the year on your wrist. Check out this video for tutorial and modded APK file.
Even though the game was pulled from the Play Store, the developer launched another game a few months later called Swing Copters which was even harder than the original game.