Users who have updated to Android 5.0.1 Lollipop are experiencing RAM memory leak and high RAM memory usage. In this article we are going to talk how to fix this problem. Android 5.0 Lollipop is the most anticipated OS version that Google has ever released.
There is a reason why users want this update. It brings a revamped user interface, the all new Material Design and new animations. But Lollipop doesn't aim to bring only UI changes. Under the hood, many things have changed too. These changes make the phone faster, smoother and increase battery life.
Also Read: How To Fix WiFi Problem on Nexus 5 Lollipop
But as a new OS version, Lollipop hasn't escaped from bugs and issues. In the past, users have reported about problems like random reboots and disconnecting from WiFi. But users have reported a much more serious problem which is high RAM memory usage.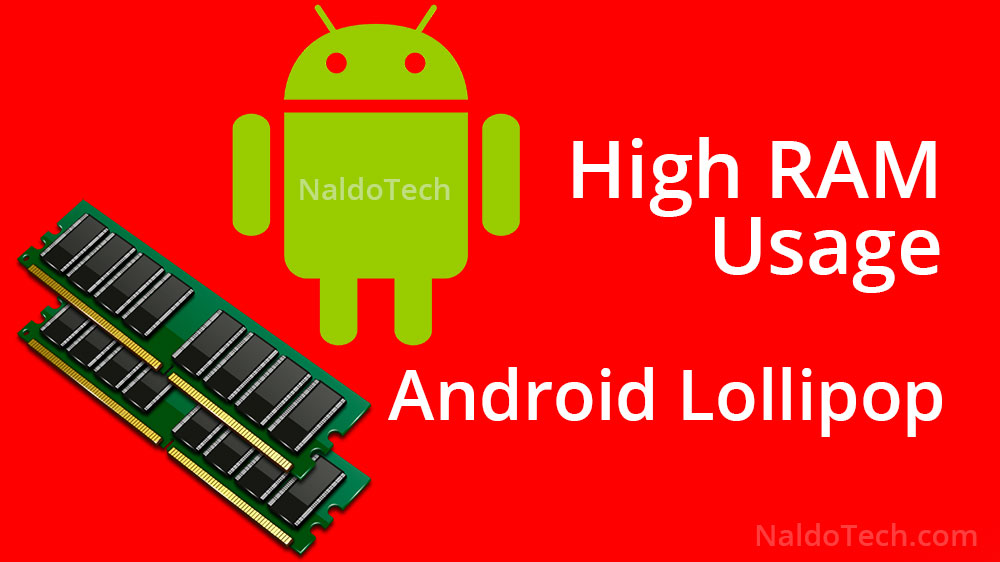 Android Lollipop aims to bring a smoother and better performance thanks to the new ART runtime system. But users who have updated to Android 5.0.1 Lollipop are reporting the opposite. The performance is worse and the system consumes a lot of RAM memory.
Even when the phone is not being used, the operating system takes more than 1.3 GB of RAM. Sometimes, it can take more than 1.5 GB. This causes a lot of problems because when users try to open an application, they will force close because of low available RAM memory.
Lollipop RAM memory leak was acknowledged by Google as a problem and company's engineers are working on fixing the problem. But there is a solution already how to fix Lollipop RAM memory usage.
How to fix Android 5.0.1 Lollipop high RAM memory usage problem
Update to Android 5.0.2 Lollipop: Android 5.0.1 is not the latest version as Google has already released version 5.0.2. If you have a Nexus device, you can already update your phone to Android 5.0.2 through OTA.
Go to the Settings menu.
Scroll down to About Phone.
Tap on Software Updates.
Download and install the new firmware.
Also Read: How To Fix Nexus 7 Video Playback Issue on 5.0 Lollipop
If you are running on a custom ROM, make sure to download and install the latest version of that ROM. CyanogenMod 12 has already been updated to Android 5.0.2 Lollipop and offers better performance and battery life.