How to fix low storage problem on Nexus devices where instead of full memory, the phone shows only half of the available storage. This is a common problem among Nexus devices including the Nexus 4, Nexus 5 and even the Nexus 6.
For example, if you have the 32 GB variant of the device, the phone will say that only 16 GB of memory are available. The same thing will happen with the 64 GB. It will say that only 32 GB is available and for 16 GB devices it will say that only 8 GB is available.
Also Read: How To Enable Double Tap to Wake on Nexus 6 Without Root
The cause why this happens is unknown but fortunately, this is a software problem and can be fixed by following the solutions below. These solutions work for all Nexus devices including the Nexus 4, Nexus 5, Nexus 6 and even older devices.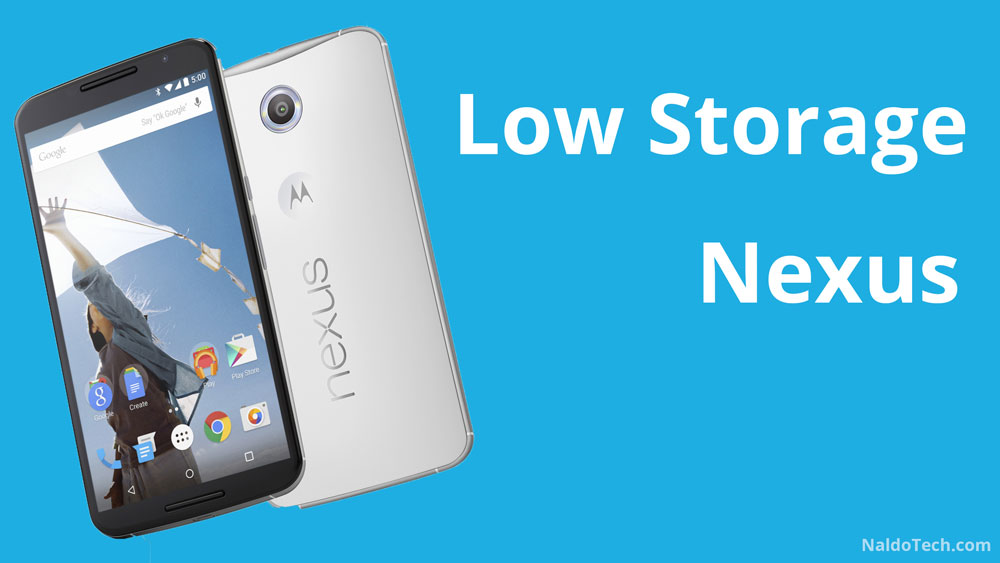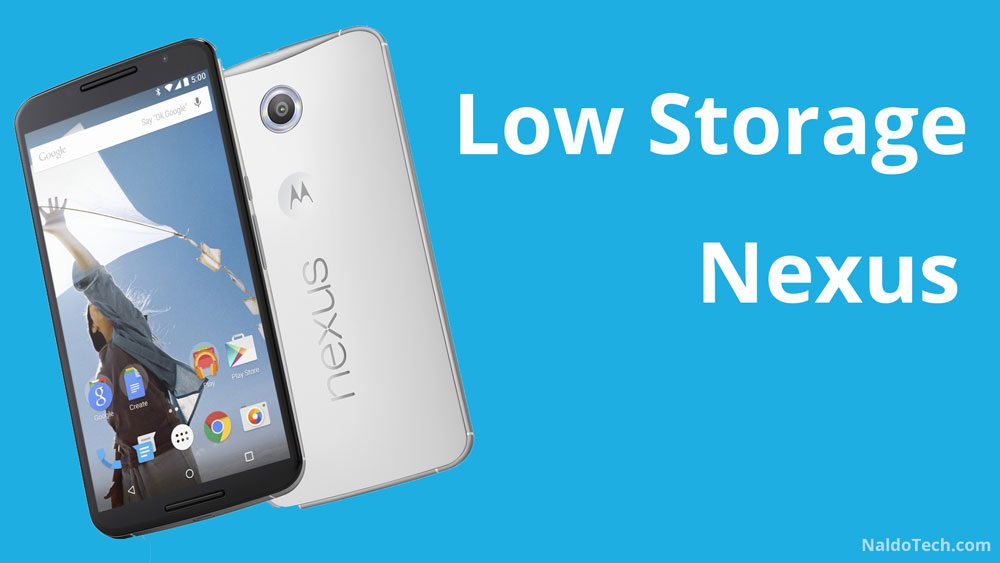 Because the reason why this problem occurs is unknown, no one knows when it can happen. It can occur while playing games, after installing a new ROM or rooting the phone.
How to fix Nexus half storage available issue
Make a factory reset: A data factory reset is the best way to fix any problem that might happen to your Nexus device. To wipe data on your Nexus, go to Settings > Accounts and Backup. Go to Wipe data and tap on Reset phone.
Another way of making a factory reset is by turning the phone off and going to Recovery mode. In Recovery mode, go to wipe data/factory reset. This will delete all installed apps but will leave all other files intact.
Also Read: How To Fix Random Reboots Problem on Nexus 6
Flash a stock factory image: One reason why this problem occurs is because you are on a custom ROM. If you have installed a custom ROM on your Nexus, it is recommended to make a factory reset and then install the stock factory image. This will fix the low storage problem on your Nexus phone.
If none of the solutions above fix the problem, then it is recommended to send the phone back to the shop where you bought it and ask for a replacement.