How to download and install the most stable Android 5.0.2 Lollipop ROM for the Galaxy S3, Liquidsmooth. There are many great custom ROMs for the Galaxy S3 but Liquidsmooth has always been one of the best if you want the closest experience of a stock Nexus device.
Until now, Liquidsmooth for the Galaxy S3 was available only on the Android 4.4.4 KitKat version but recently, the developer has released the 5.0.2 Lollipop variant. Liquidsmooth has been available for many years for many Android devices and it has had a lot of success.
Also Read: CyanogenMod 12 Beta 1 ROM 5.0.2 Lollipop for Galaxy S3
Good performance, features and good battery life are a few reasons why this is one of the best ROM that you can install on your Samsung Galaxy S3. And the best thing is that now it has been updated to Android 5.0.2 Lollipop and you can finally enjoy the most stable build of this Android version.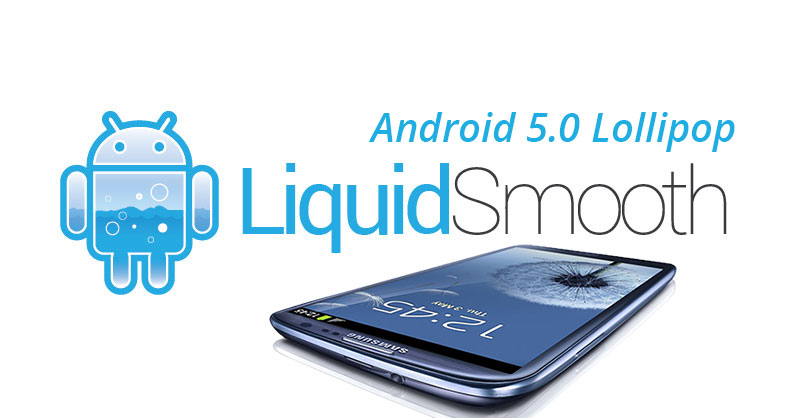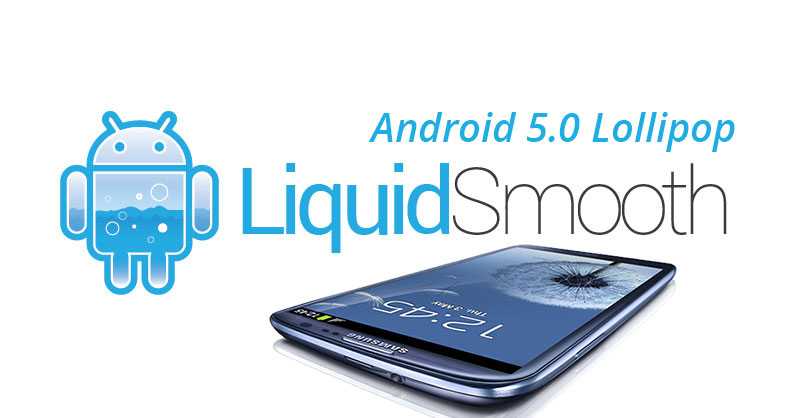 Liquidsmooth ROM is based on AOSP or Android Open Source Project, which means that it offers the best Nexus experience. Everything is stock and no Touchwiz app is included.
The ROM includes a lot of features like custom Liquid logo, Google bug report and OTA removed, developer options enabled by default, option to disable screenshot noise, SuperSU and root access, call blacklist options, status bar customizations and many more.
Follow the guide below to install the ROM on your phone.
How to install Liquidsmooth ROM Android 5.0.2 Lollipop on Galaxy S3
Downloads
Preparations
Make sure that your phone is charged at least 70%. If the battery is low, the phone might turn off during the process and that might cause serious damage.
Enable USB Debugging on the phone so you can transfer the downloaded files to your PC. To do so, go to Settings > Developer Options and check the box.
Guide
Copy both files and move them to your phone. If USB Debugging is not enabled, you will not be able to transfer the files.
Turn off your phone off. To do so, press and hold the Power button and tap on Power Off.
Now you have to go to Recovery mode. To do so, press and hold down the Power + Home + Volume buttons until the Galaxy S3 logo shows up. Release the power button and release all the buttons once you are inside Recovery.
From there, select Wipe data/factory reset, wipe cache and wipe dalvik cache.
Go to Install file from zip and select the ROM.
Flash Gapps.
Also Read: DN4 ROM for Samsung Galaxy S3 (Galaxy Note 4 ROM & Features)
That is it. Now reboot your phone and you will enjoy Liquidsmooth ROM based on Android 5.0.2 Lollipop on your Galaxy S3.