TMT is one of the first ROMs which is based on Android 5.0 Lollipop. If you haven't heard about this already, the Galaxy Note 3 received a leaked Lollipop Touchwiz firmware which could be installed on every device.
If you want to download and install the leaked stock Android 5.0 Lollipop Touchwiz OTA firmware for the Galaxy Note 3, read the guide here. This is the best thing you can do if you want to simply enjoy the Lollipop experience on your phone. But if you want more, you have to install a custom ROM.
Also Read: How To Flash Android 5.0 Lollipop Firmware on Galaxy Note 3 SM-N9005
Yes, the leaked OTA file is good enough for users who are looking forward testing the upcoming official Lollipop firmware for the Galaxy Note 3. However, this method doesn't offer root or supersu access and there are many bugs that haven't been fixed yet because it is a leaked firmware.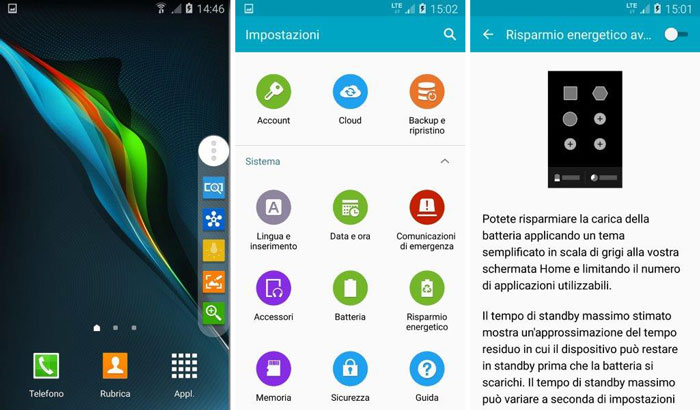 A custom ROM however, offers root and supersu access as well as more stable and faster experience thanks to bug fixes and optimizations that developers do.
TMT is one of the first ROMs which is based on the leaked Android 5.0 Lollipop Touchwiz firmware for the Samsung Galaxy Note 3.
TMT, while doesn't offer all the features that you can expect from a full featured ROM, it gives you the opportunity to enjoy Lollipop with more options and apps that the stock firmware.
With the ROM you enjoy centered clock and weather in lock screen, gray mode in power saving mode settings, popping colors and light effect lock screen effects and app ops.
The XML file is modified and offers call recording feature. Samsung Galaxy S5 features and applications have been added like Ultra Power Saving Mode and Galaxy S5 keyboard layout.
How to install TMT Android 5.0 Lollipop ROM on Galaxy Note 3 SM-N9005
Downloads
Preparations
Charge your phone to at least 60% so it doesn't shut down during the installation process of the ROM.
Confirm that your phone is the SM-N9005 variant of the Galaxy Note 3. Do not try to install the ROM on other devices because you will end up with a bricked phone.
Make sure you have the latest version of your custom recovery installed so the installation process doesn't fail.
The installation process
Turn off your Galaxy Note 3. To do so, press and hold the Power button and select the Shut Down option.
Once it is off, press and hold at the same time the Volume Up + Home + Power buttons to boot into Recovery.
While in Recovery, use the Volume Up and Down buttons to select Wipe data/factory reset option.
Also, wipe cache and dalvik cache.
Using the volume buttons again, go to install zip from sd card and select the ROM.
Also Read: How To Install CyanogenMod 12 ROM on Galaxy Note 3
That is it. Your phone will take a few minutes to boot up because the ROM is based on Android 5.0 Lollipop. Once it boots up, you can enjoy Lollipop on your Note 3.