Enable more applications which support Ultra Power Saving Mode. This mode was introduced on the Samsung Galaxy S5 and makes it possible for the phone to live for another 24 hours with just 10% of battery left. Of course, at the moment this mode is available only for the Galaxy S5 but other Samsung devices has gotten it through firmware ports.
Ultra Power Saving Mode is very handy and can be quite useful sometimes, especially if you are low on battery and you don't have a charger or another battery with you. One thing that is bad about this mode is that there are only a few supported apps which work when this mode is enabled.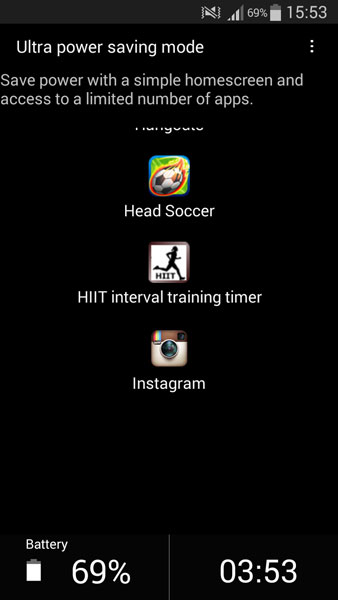 The apps which are supported are very limited and mostly include system apps like Phone, Browser and Contacts. There are only a few supported third party apps like Facebook. Fortunately, with the help of a simple mod you can add all the applications you want.
Download the mod file (UPSM_Add_More_Apps.zip) here. Put the file in the zip card, boot your phone into Recovery Mode, flash the zip file and reboot your phone. Then enable Ultra Power Saving Mode and test all the applications you want.