Download Swiftkey premium version for free now! Swiftkey is one of the most popular, if not the most popular keyboard app found on the Play Store. It is considered the best keyboard app thanks to the amazing and useful features it offers.
Swiftkey reads your mind. It is able to predict the next word you will type. Swiftkey collects all the words and sentences you type in order to improve the next word prediction feature. You can sync your writing style securely to the cloud across your Android devices.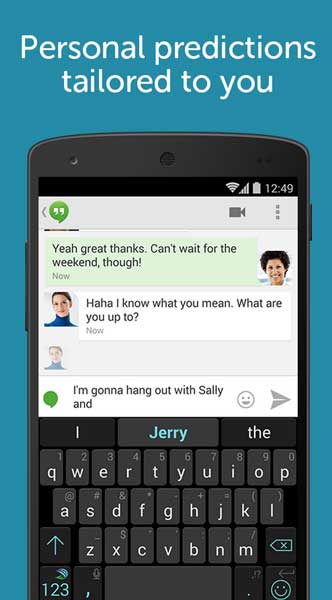 Not only it has the best next word prediction feature but it also can be customized the way you want. You can choose up to three languages at once, choose different themes and if you find the keyboard layout too small or to big, you can easily resize it.
Most of these features are available only on the Premium version and users of the free version aren't able to enjoy all the features the Pro version has, until now. Today, Swiftkey Pro version is available for free. Used to be $3.99, Swiftkey is now free and all Android users can get it.