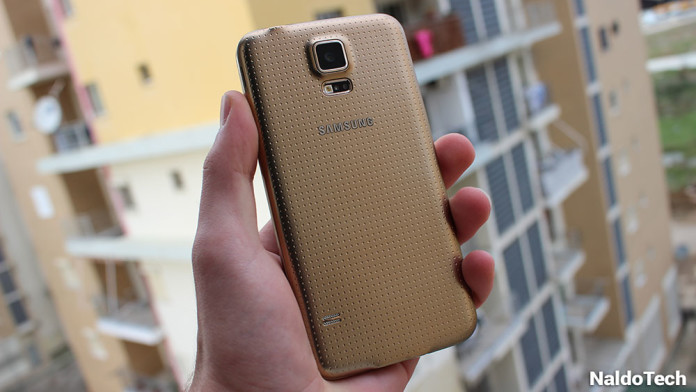 The newest CyanogenMod version, CyanogenMod 12.1 has made its first appearance on the Samsung Galaxy S5, the former Samsung flagship device. Even though the Galaxy S5 is no longer the best device from Samsung, the phone hasn't lost its developers who look like have no intention of stopping from creating ROMs and mods.
CyanogenMod 12.1 is based on the latest version of Android 5.1 Lollipop. Android 5.1 is the biggest update since the original Lollipop release, not only because it fixes serious bugs but also because it introduces new features. To start things off, the 5.1 Lollipop update fixes all the memory leaks issues as well as improves the overall system performance. There is a new feature that makes the phone more secure and protects it against thieves.
The ROM has been posted on the Unified Galaxy S5 Development forum, which means it can be installed on most variants of the phone that come with the Snapdragon 801 processor while there are no words about the octa-core Exynos variant.
Even though Samsung has issued the Android 5.0 Lollipop update a few months ago, it is struggling to provide any other updates, so CyanogenMod 12.1 will keep you happy for a while. The CyanogenMod 12.1 ROM is created by "Team Nocturnal". Follow the guide below to learn how to get the latest Android experience on your Galaxy S5.
How To Flash CyanogenMod 12.1 Android 5.0.1 Lollipop on Samsung Galaxy S5
To flash CM12.1 on your Samsung Galaxy S5, you need to have the right files, a custom recovery and you should also make a factory reset.
Getting prepared
Install custom recovery on your Galaxy S5 like TWRP (Install)
Make a full factory reset. Go to recovery and select "Wipe data and factory reset"
Download CM12.1 ROM & Gapps
Download CyanogenMod 12.1 ROM: klte & klteusc
Download Lollipop Google Apps: link
How To Install CM12.1 ROM
Take your phone and connect it to your computer.
Transfer the ROM and Gapps to your phone.
Turn the phone off by pressing the power button.
Once the phone is completely off, press the power, home and volume up buttons to boot into custom recovery.
There, wipe data and cache if you haven't already.
Flash CyanogenMod 12.1 ROM.
Flash Gapps.
Reboot your phone.
The first boot will take a while since Android 5.1 Lollipop is a big update. Then set up your accounts and you are good to go.