The Samsung Galaxy S5 has a new application called "Kids Mode". This application, as the name says, is designed to be used by children. Kids Mode basically locks the phone from important things like emails, contacts, phone calls, accounts and leaves unlocked only a few apps that you choose.
This way, next time you leave your precious Galaxy S4 handset to your baby, you won't be worried that he will delete your important data or even "accidentally" buy things from the Play Store, like many parents have reported similar cases.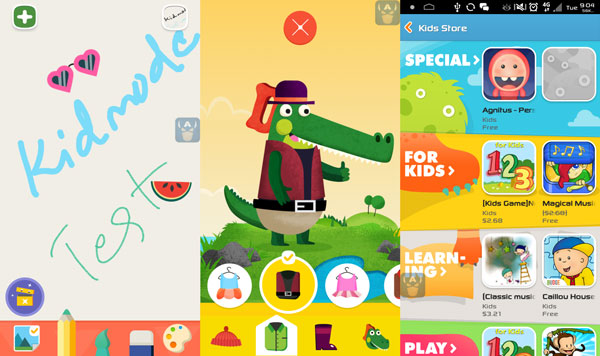 Another good thing about Kids Mode is that it has pre-installed applications which are designed to keep your child entertained for hours. There is a drawing app, virtual talking animals and other apps that will keep your kids busy.
Kids Mode app has been previously ported on the Galaxy Note 3 and now it is available for the Galaxy S4 too. Download the app here. Once you have downloaded it, extract the zip file and install it as a normal application. Reboot your phone and you are done. Enjoy Kids Mode application.