Here are a few videos and screenshots of Samsung Galaxy S5, Galaxy S4, LG G3, Xperia Z1, Xperia Z2 and Xperia Z3 running on Android 5.0 Lollipop version.
Since Google announced 5.0 Lollipop Android version, smartphone manufacturers have started a race between them. The winner is the one that updates its devices to Android 5.0 Lollipop first.
Also Read: Android 5.0 Lollipop ROM for Xperia Z2 Is Out
We have seen a lot of videos and screenshots of different devices running Lollipop and looks like the winning manufacturers are Sony, LG and Samsung. LG has announced that it will seed the official 5.0 Lollipop update to the G3 right this week.
This means that LG might be able to beat Google and update its flagship devices before Nexus 5 and Nexus 7. Sony has also published a video showing its three devices, the Sony Xperia Z3, Xperia Z2 and Xperia Z1 running on AOSP Lollipop ROM.
Samsung didn't stay behind either. Sammobile posted two videos, one showing the Galaxy S4 and the second one showing Galaxy S5 running on Android 5.0 Lollipop with Touchwiz skin on top.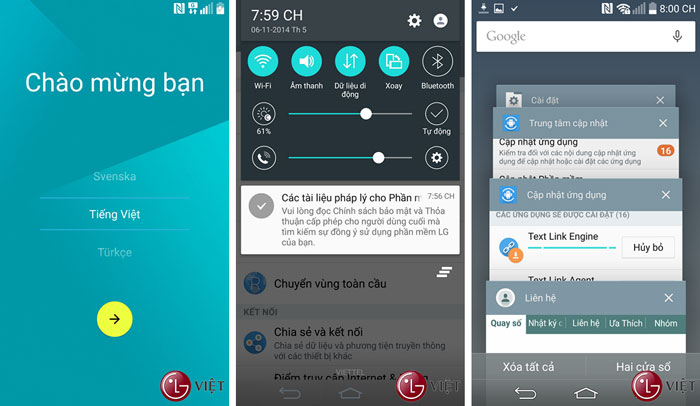 Also, a few leaked screenshots show the LG G3 running on Android 5.0 Lollipop firmware. The ROM isn't stock AOSP but it has the custom-made LG skin.
Also Read: First Android 5.0 Lollipop OmniROM Goes Out
It is a good thing seeing manufacturers update their devices to latest Android version so fast. Lollipop will have a much higher adoption rate than previous versions of Android like Jelly Bean and KitKat.