Calkulin is one of the best ROMs you can find for your OnePlus One. It is based on CM11S, has a plethora of features, optimizations for better performance and battery saving script to increase battery life.
There has been a lot of talking and discussion about the OnePlus One. When the device got launched back in 2014, everyone was rushing to the stores to buy it. But that was the problem. While it had the best specifications for a high-end smartphone with an extremely low price, you couldn't buy it.
Also Read: Install CyanogenMod 12 ROM & Gapps on OnePlus One
In order to buy a handset, you had to get an invitation from someone who had bought the phone. This really prevented the company from selling millions of units. But those who have managed to buy a device are very happy with it.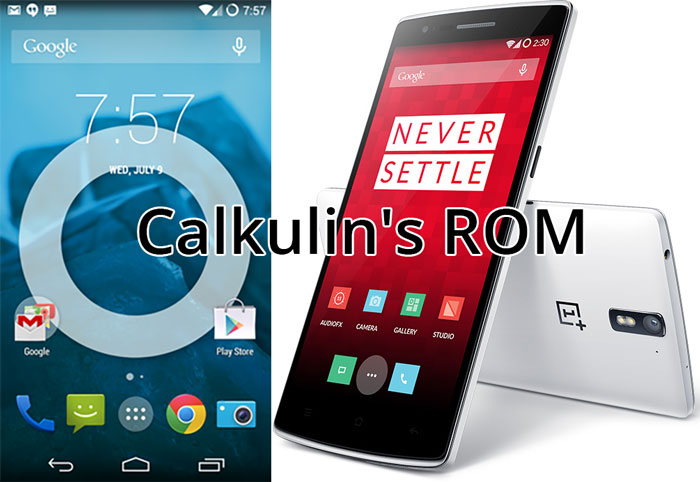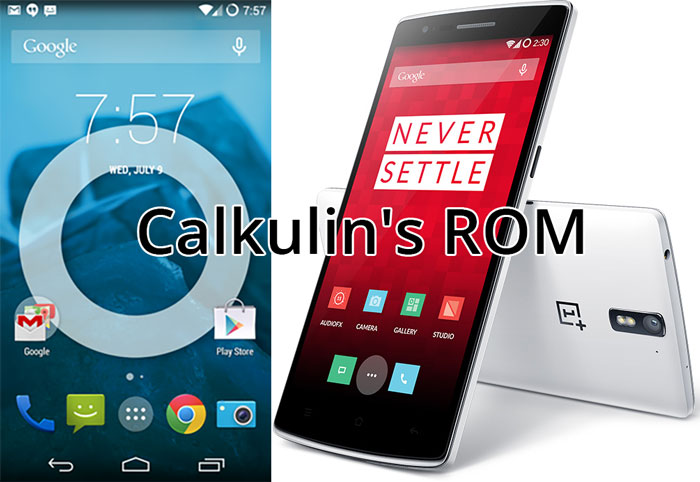 The best thing is that the OnePlus One has a great development support, even though it is not as popular as other flagship devices. You can find a lot of scripts, themes and ROMs for the phone.
One of the best ROMs you can install on your phone is called Calkulin's OnePlus One. It is based on the original CM11S ROM and brings a lot of improvements and scripts.
The system is tweaked for better and faster performance. The ROM includes colored notification icons, access to App Ops on Settings, NFC in lock screen and removed scrolling cache.
One of the biggest features of Calkulin's ROM is the battery saver script. When the battery level is from 100-85%, the frequency is 2.47 GHz, when the level is 84-36%, the frequency is 2.26 GHz and when the level is 35-0%, the frequency goes down to 1.95 GHz.
Even at 1.95 GHz, the performance is still fast and the operating system performs very well.
Installing Calkulin's OnePlus One ROM
Download the ROM here.
Move the file to your phone.
Flash TWRP Recovery.
Enter Recovery mode.
Wipe data and cache.
Flash the ROM.
Also Read: Fix OnePlus One Stuck At Boot Screen Logo (Bootloop)
Once you flash the ROM, you have to reboot the phone. Wait for a couple of minutes until the phone boots up and then enjoy better performance and battery life.