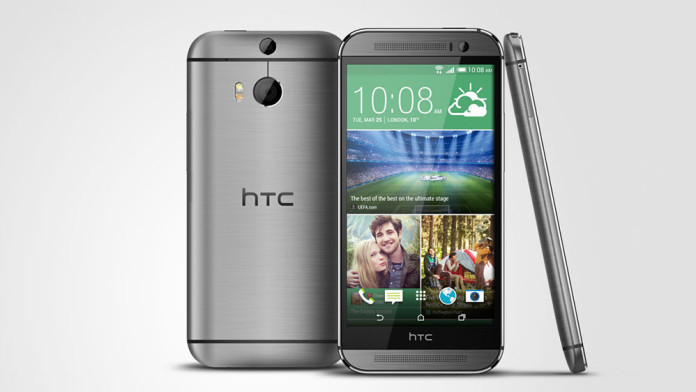 HTC One M8 smartphone users who are in a Verizon plan have a good reason to be happy today. Verizon has just started rolling out the official Android 5.0 Lollipop update to the HTC One M8.
All users in the US with a Verizon HTC One M8 (HTC6525LVW) can update their devices right now from 4.4 KitKat to 5.0 Lollipop. There are a few ways that you can install the update, but before lets take a look at all changes and improvements that this firmware has introduced.
The Lollipop software version is SU4A – 3.28.605.9, SU4B – 4.17.605.5 and can be installed on the Verizon HTC One M8 (HTC6525LVW) variant only.
There are more changes on this firmware than stock Android, thanks to a few tools and features that HTC has included in this update. The new Android update for the HTC One M8 enables access to other Android-based devices like cars, TVs and wearables.
The new Material Design has been included, alongside advanced animations, 64-bit support and enhancement to 3-way calling feature. Here are a few departaments that have been changed in this update:
Notification Panel: Lollipop Material Design has been adopted.
Lock Screen: New Lollipop notification lock screen style has been adopted.
Settings Menu: Options have been changed and repositioned for easier access.
Recent Apps: There are two styles, card view and grid view.
Android Beam: Share information and data with other NFC enabled devices.
How To Install Lollipop update on Verizon HTC One M8
There are two ways you can install the update. One is via OTA update and the other one is through "Software Upgrade Assistant".
OTA Update
Make sure that you have a fully charged battery and strong WiFi connection. Go to Settings > About Phone. Go to Software Updates and press the download button. If you don't have fast internet connection, read the second option.
HTC Software Update
Connect your phone to your PC using an USB cable. Your computer will prompt you to install "Software Update Assistant". Click download and install. Open the program once it finishes installing. Make sure the bootloader is locked because only devices with locked bootloaders will be shown. From there, you can easily download the update.