A lot of things have happened lately in the Android community. Google has released Android 5.0 Lollipop, the biggest update that this operating system has ever seen. Being a huge update, it is expected from OEMs to delay the updates, as they are used to doing so every year.
But to our surprise, OEMs have reacted fast and most of them have updated their flagship devices to Lollipop. However, the biggest one is Samsung which currently has the largest number of devices officially updated to Android 5.0 Lollipop.
The list of the devices officially updated include the Samsung Galaxy Note 4, Galaxy Note 3, Galaxy S5 and Galaxy S4. Other devices have received it such as the Galaxy S3 and Note 2, even though unofficially. You can update to the latest version on all devices mentioned above through OTA or using Samsung's official tool. If you haven't already, go here to install Lollipop on your Samsung device.
Now that you have updated from the old and boring Android 4.4 KitKat to Lollipop, it is time to make your phone even better. Even though Lollipop runs on ART runtime system which is much faster than Dalvik, Touchwiz continues to cause lag and stutter problems. While for most parts the experience is smooth and lag free, there are a few occasions where the phone starts lagging so badly that only a reboot can fix the issue. Here are a few tips and tricks to make your Galaxy device running on Lollipop faster.
Tips To Make Galaxy Devices On Lollipop Faster
1. Disable System Animations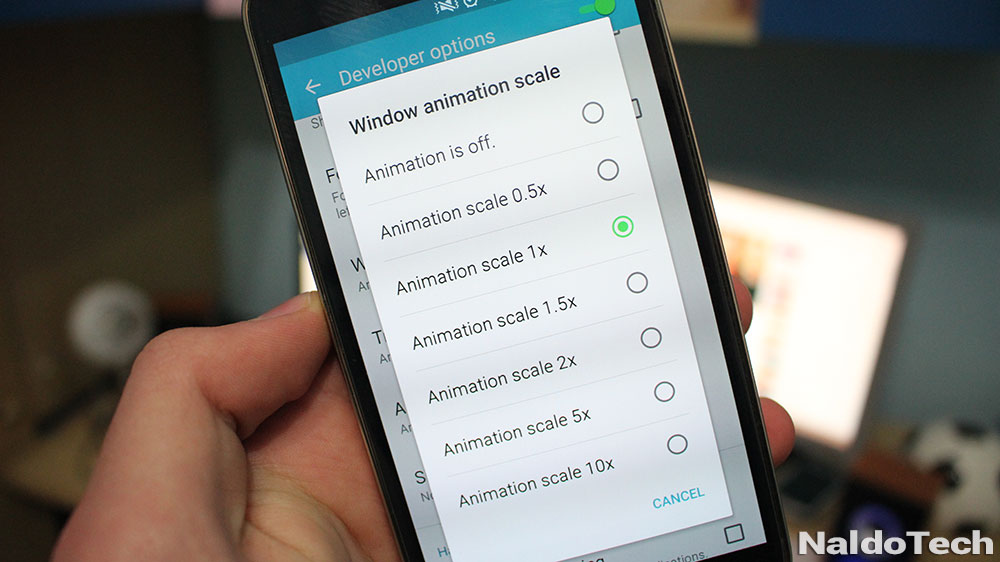 Lollipop has introduced a new set of system animations. The new pack of animations featured on Lollipop are more intuitive than before and makes the overall experience better. But there is one problem. While animations make everything look better, they actually make the phone slower. There is a noticeable delay between the moment when a window closes and when another one launches.
This is all because of the new animation system. To make them faster, go to Settings > Developer Options and set Window Animation Scale, Transition Animation Scale and Animator Duration Scale to 0.5x or off. This way, apps will launch instantly without having to see the animation.
2. Disable S Voice
S Voice is old news now. It is a failed attempt from Samsung to create their own AI online assistant. However, the app is not used by many people since the introduction of Google Now which is faster and has more information. Even though you do not use the app, it doesn't mean that it is not affecting the phone performance. The double tap command of the home button will still launch the app.
So, it causes noticeable delay between the moment when you press the home button and when the phones goes to the app drawer. The phone waits for a second click then goes to the home screen. To disable this command, open S Voice, go to settings and uncheck the "Open via the home key" option. Now, the phone will go directly to the home screen.
3. Disable Bloatware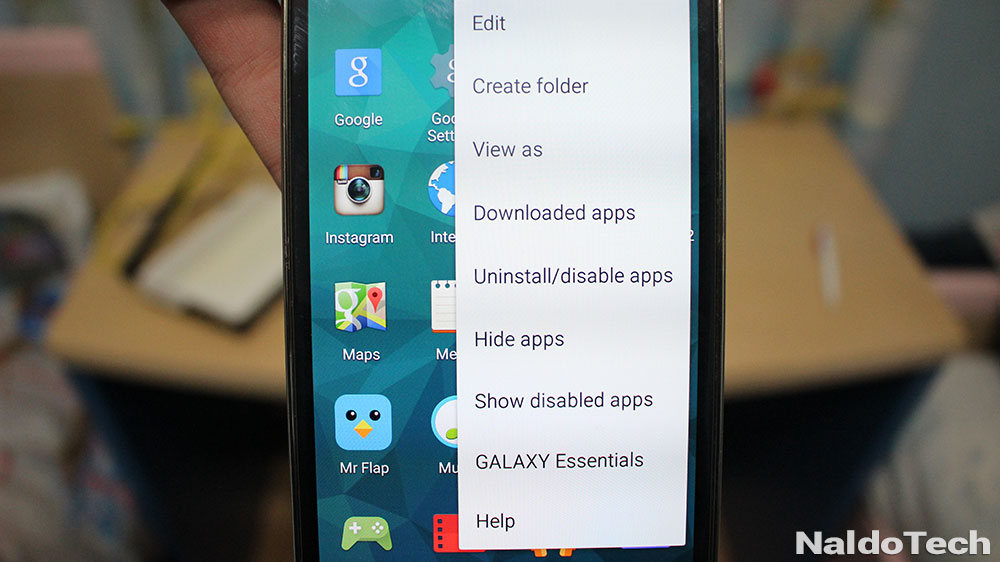 A neat feature that comes with the Lollipop firmware is the ability to disable apps you do not want. Previously, you couldn't do anything with them. Go to the app drawer, press the three dots at the top and select uninstall/disable apps. Disable all the apps that you want. If you want to enable any of them later on, you can do by going to "Show Disabled Apps"