The HTC One M8 is HTC's current flagship for this year. It is one of the best smartphones that the company has ever created. Along fast processor and Sense UI, the One M8 also includes features like Boom Sound speakers, Ultra Pixel dual cameras and full aluminum body.
It has Android 4.4 KitKat and the Lollipop update will roll out very soon. For a normal person, a stock HTC One M8 is perfect as it already has a lot of features and options but if you are a power user and want more, then you have to install a custom ROM.
Also Read: How To Install Android 5.0.1 Lollipop on HTC One M8 and One M7
One of the best custom ROMs that you can install on your HTC One M8 is called ViperOneM8. It is not only the most popular but also the best ROM in the developer community for this device.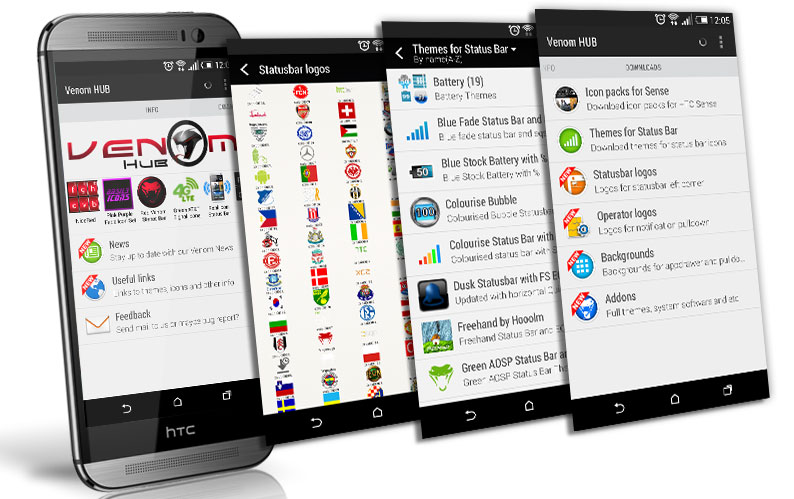 ViperOneM8 is one of the most completed ROMs for the HTC One M8 as it offers a plethora of features that no other ROM is able to offer and all this thanks to the Venom Hub of the ROM.
The ROM is based on Android 4.4.4 KitKat with 3.28.4019 build, it is ART compatible and it features Aroma installer so you can choose what kind of applications and features to install and what not to install.
The Venom Hub allows you to install themes, keyboard skins, carrier name on status bar and prism themes. It has other features like Venom Sidebar, Sound Enhancer, Venom Pie and each of these has hundreds of options to enhance the user experience on your phone.
Installing ViperOneM8 ROM on the HTC One M8
Download the latest version of ViperOneM8 ROM here.
Move the file on your phone storage.
Boot into Recovery mode. TWRP is preferred.
Make a full NANDROID backup of your current ROM in case something goes wrong.
Wipe data if you are coming from another base.
Install the ROM.
Also Read: SkyDragon ROM 5.0 Lollipop for HTC One M8
Wait for a few minutes for the installation process to end and then reboot your phone. Enjoy your HTC One M8 with enhanced features and options.