Today, Samsung released the first Android 7.0 Nougat build for the Galaxy S7 and Galaxy S7 edge. The firmware is based on TouchWiz UX and it is designed and created by Samsung.
The company is following the same update model as last year's, where users can join a beta program to test the new Nougat firmware. Costumers can beta test Android 7.0 Nougat on their phones – Galaxy S7 and Galaxy S7 edge.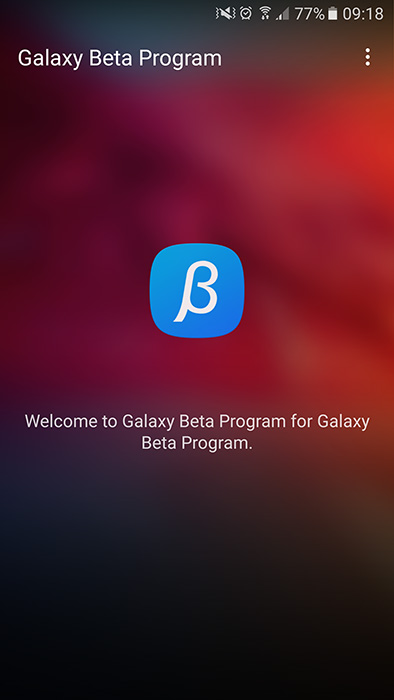 Samsung is trying to increase the rate at which it builds and releases firmwares based on the latest version of Android for its flagship devices. Last year, the Galaxy S6 and S6 edge were the first Samsung phones to receive Android 6.0 Marshmallow, and this year it's their successors' turn, the Galaxy S7 and S7 edge.
Who can update
For those who want to install the update, there is a little catch. Since it is a beta firmware, it means that it is not officially available for everyone. This means that it cannot be installed as a custom ROM or as a firmware using Odin. You need to actually download the Galaxy Beta program and sign up there. Also, you cannot update over-the-air at the moment of speaking.
How to update
To update, you must install the Galaxy Beta program app.
Download the APK file and install it as a normal Android app. Go to the home screen and tap on the app icon to launch the app. The Galaxy Beta Program launch screen will appear. Click on start and click next on the "Terms of Service" screen.
You will go to the home screen of the app which says: "Welcome to Galaxy Beta Program for Galaxy Beta Program". Now what you have to do is tap on the three dots located on the top right corner and tap on "Registration". You have to register and wait for Samsung to release the update for your phone.