MSQRD by Masqurade is one of the latest apps that everyone is getting obsessed with. It is an app with live selfie animations. Is a sense they are live filters which completely change the way you look. It is similar to Snapchat's live filters but in terms of quality and face recognition MSQRD is miles better.
The faces are realistic and face tracking is quite good. Even if you move your head around, left and right, up or down, the app will continue to track your face. The app also recognizes eye and mouth movements giving the filters a very realistic look.
The app was originally available on iOS only. However, Masquerade, the company behind the app has released the first beta version of the app for Android phones. While the app is available on the Play Store, it doesn't mean that you can just go the Play Store, search for the app and download it. Since the app is in beta, it is limited to a few countries only so you won't be able to install the app from the Play Store app.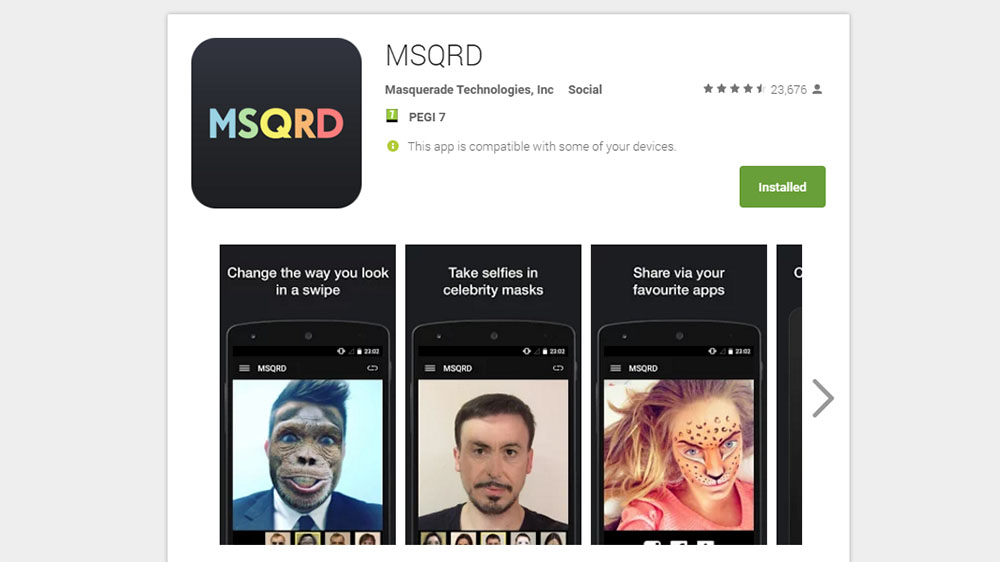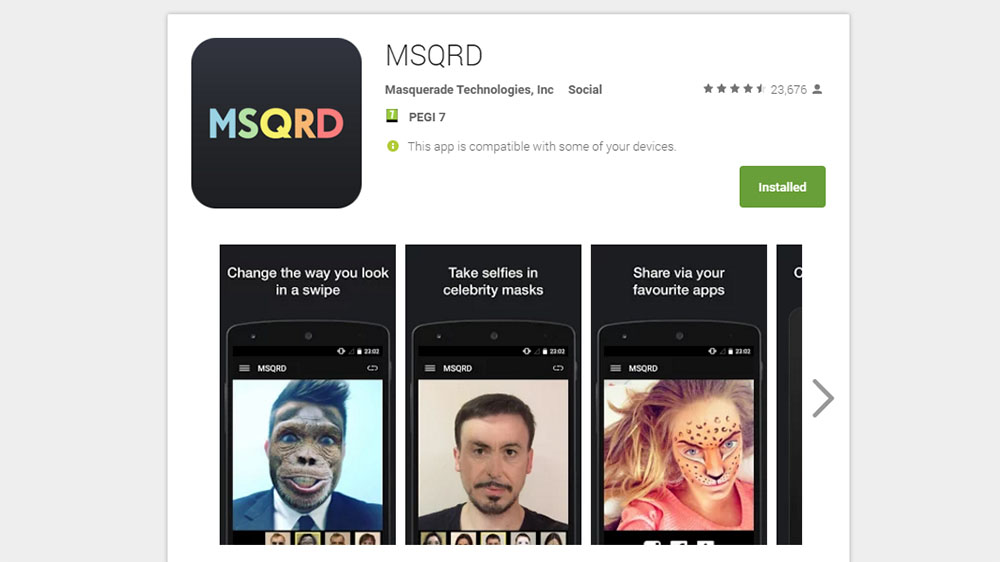 How To Install MSQRD App On Android phones
There is another easy way to install MSQRD on your Android phone. You need to download the app from the web version of Play Store. Here's how to do it.
Go the web version of Play Store.
Sign-in using the same account you have on your phone.
Go to MSQRD app page.
Click on the install button and select your Android device.
Now, if your phone is connected to the internet, a notification will show up with the MSQRD download progress bar. The app will download and then eventually install on your Android phone.
Aditionally, you can download the APK file and manually install it. The APK has been tested and it is safe to use (MSQRD APK)
Then you can launch the app and play with the Joker, monkey and much more live faces. You can take pictures as well as videos with the live effects applied.