If you have an LG G3 which is running on an AOSP custom ROM, then you can download and install the LG QuickRemote app. This enables the IR blaster of the phone which then can be used to control various electronic gadgets like televisions, air conditioners and more.
The LG G3 is following the trend that other Android devices are bringing up, the trend of having an IR blaster. If you have carefully inspected your LG G3, then you have noticed that there are two black circles on the top. One is the microphone which is used to cancel background noises and the other bigger one is the IR blaster.
Also Read: How To Update Android 5.0 Lollipop Official Update on LG G3
The IR blaster has a lot of usages like controlling electronic gadgets. You don't have to use the remote control to change channels on your TV. You can simply pick up your LG G3, open the QuickRemote app and use it to change channels.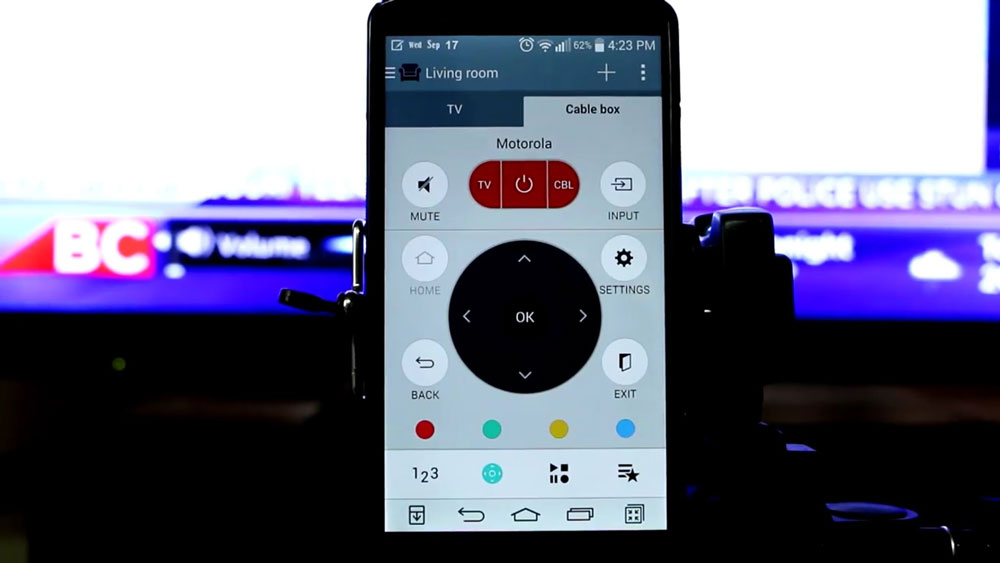 The firmware that LG equips its flagship devices like the LG G3 has a lot of useful applications. One of these apps is the QuickRemote app. It is a neat app that uses the IR Blaster to change TV channels.
One big problem is that many LG G3 users have installed custom ROMs on their devices, and most of these ROMs are AOSP-based which are designed to give the closest experience possible to stock Android. Being stock Android AOSP, it doesn't have all the applications that stock LG G3 firmware has.
One of the missing apps is the QuickRemote app. If you love this app, use it all the time and miss it on your AOSP ROM, then we have some very good news for you. You can install a ported and optimized version of LG G3 QuickRemote app on your phone running on AOSP KitKat and Lollipop ROMs.
Also Read: How To Disable LG G3 Thermal Throttling To Fix Lag & Improve Performance
Install LG G3 QuickRemote App on AOSP ROMs
Download modified ported app here.
Go to "Security" and enable "Unknown Sources".
Extract the zip file and go to system/app/LGQRemote and install the APK file.
Alternatively, you can go to recovery mode, wipe cache and flash the zip file.
If you don't want the app later on, then you have to flash the "Uninstall" zip file which will remove the app from the phone.