LG continues to have another successful year, this time with the LG G4. Since the introduction of the LG G3, LG has seen an incredible growth and it is aiming to keep this increase with their new flagship phone, the LG G5.
Well, the LG G5 hasn't been announced yet but the internet never sleeps. A few users over at Reddit and Droid-Life viewers have posted a few images which depict a device inside a dummy box. According to the user, the smartphone is an Android device, specifically the LG G5.
Taking a look at the pictures, you can see that it is a prototype inside a plastic case to hide the design while it goes through the necessary testing. At the front you can see the display, speaker grill, front-facing camera and a few more cut-outs for additional sensors.
The back gets more interesting. LG has shifted from the rear-located volume and power buttons. The back has two camera sensors which allegedly are 8 MP and 16 MP and in-between is an LED flashlight. Below the camera sensor, there is a circle which hints for a possible fingerprint scanner.
The volume rocker is now on the left side. The SIM and SD card tray have moved to the lower right side of the phone. At the bottom you can find a USB Type-C charging port alongside a microphone and the loudspeaker.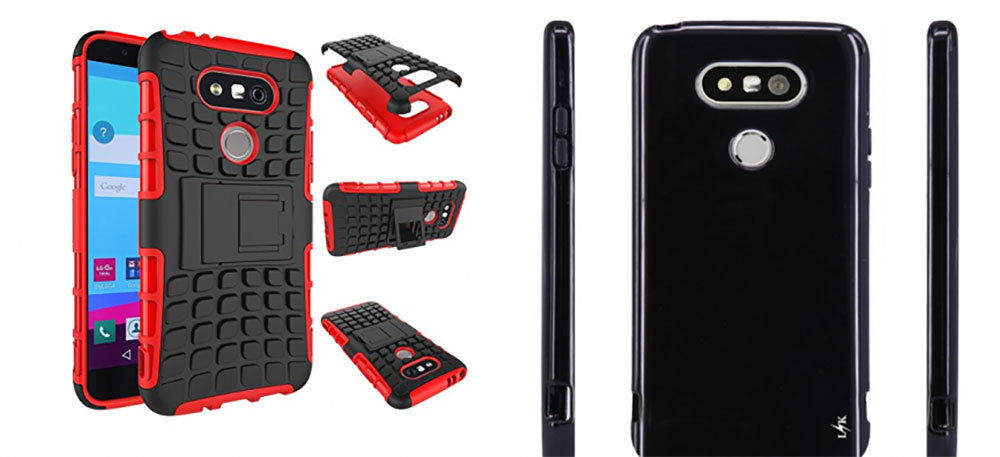 Even more, the first LG G5 cases have appeared on Amazon, confirming the leaked design above with dual-camera setup and fingerprint sensor cut-out at the back.