Liking the Galaxy Note 4? Now you can install Galaxy Note 4 S View cover on the Galaxy S4. S View is a cool feature which most of latest Samsung devices have. This feature is activated when the phone also has the S View Cover.
This phone was presented on the Galaxy S4 and since then has been available on every device like the Galaxy Note 3, Galaxy S5 and now the Galaxy Note 4. Every time, this feature gets better with new applications and user interface.
Also Read: How To Install Android 5.0 Lollipop Theme on Galaxy S4 (GT-I9500 & GT-I9505)
The Samsung Galaxy Note 4 S View is much better than the one that the Galaxy S4 has. And because of the high demand, it has been ported from the Note 4 to the Galaxy S4.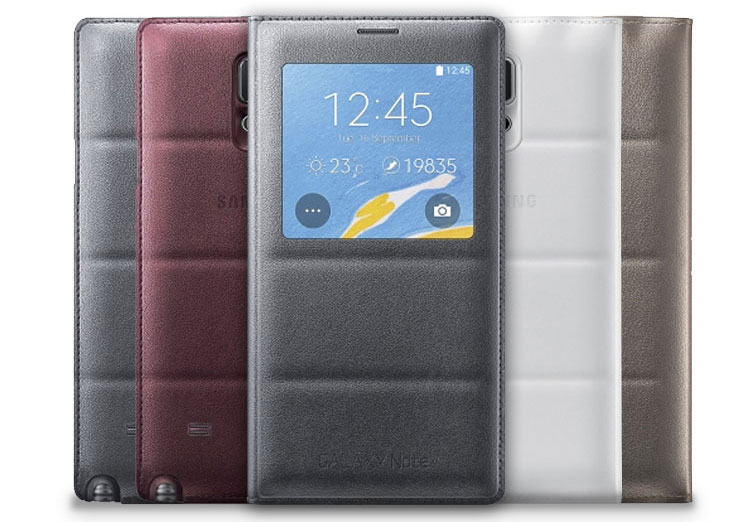 If you are liking the new version on the Note 4 and you have an S View cover case, you can install it on your Note 4. There are a few requirements though, so make sure you have everything requested.
This mod works only on two ROMs: Echoe and Eudenomy.
Download links:
Echoe ROM: link
Eudenomy ROM: link
Note 4 S View cover mod: link
Once you have downloaded one of the ROMs linked above and the mod, you can continue with the installation process.
Installing Note 4 S View Cover on Galaxy S4
Boot into Recovery.
Wipe data and cache.
Flash the downloaded ROM.
Reboot your phone and using a file manager go to System and delete "SviewCoverService.apk" file.
Again, boot into Recovery.
Wipe only cache and dalvik cache.
Flash the mod file.
Also Read: Install Android 5.0 Lollipop Update on Galaxy S4 with CyanogenMod 12 ROM
Reboot your phone again. Now, when you put on the S View case, the old app will be replaced with the new one.