Samsung Galaxy S5 not receiving calls is one of the most common problems that is currently affecting some many flagship devices. Even though the Galaxy S5 didn't manage to have the same success as previous devices, that doesn't mean that it isn't a great phone.
It has some of the best specifications that you can find. Also, it has a beautiful Super Amoled display and water-resistant body so you can take it for a swim on the pool. Still, the Touchwiz firmware that Samsung puts on all devices seems to cause a lot of problems.
Also Read: How To Fix Battery Drain on Standby on Samsung Galaxy S5
In the past, we have talked about different problems like weak cell radio, battery drain, slow charging, slow internet, low internal memory and other problems. If you are experiencing other problems than not receiving calls issue, check out the Galaxy S5 problems section.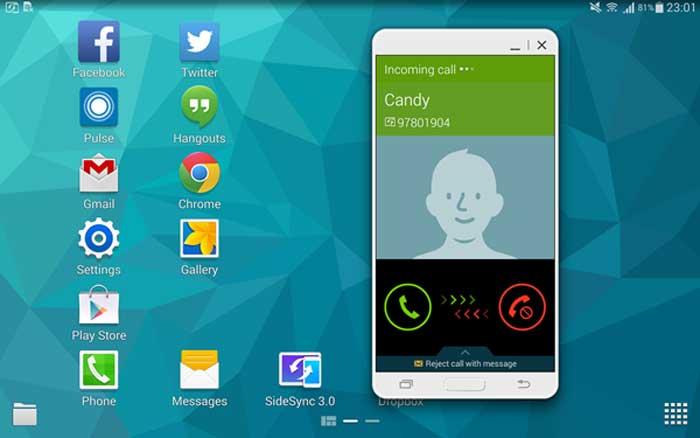 Samsung Galaxy S5 not receiving calls issue is affecting a large number of devices all around the world and the cause for this is unknown.
Samsung hasn't released any statement acknowledging this issue so looks like it is not a firmware related problem.
Most of the times, this problem is reported by users who have installed suspicious third-party applications which could interfere with the phone app.
Solutions to fix Samsung Galaxy S5 not receiving calls problem
Wipe cache and data of the phone app: To wipe data and cache of the phone app, go to Settings. Scroll to the bottom and open Application Manager. There, go to "All" and find the phone app.
Tap on it and select Wipe cache and Wipe data. Then reboot your phone and try answering calls again.
Replace SIM card: Turn off your Galaxy S5, remove the back cover, battery and remove the SIM card. Try cleaning it and put it back on. Also try another SIM card.
Boot into Safe Mode: Booting into safe mode is a great way to check if any application is causing the problem. When the phone boots into safe mode, only the operating system and most important applications run while user installed apps will not be shown. If you stop experiencing the problem, then you need to make a factory reset.
Method 1
Turn your phone off and boot into Recovery mode.
Using Volume buttons, select Wipe data and factory reset.
Also Read: How To Fix Low Internal Memory Storage On Galaxy S5
Method 2
Go to Settings.
Select Backup & Reset.
Select "Factory Data Reset".
Tap on Reset Phone.