How to fix a bricked LG G2 which doesn't show recovery or download mode. The LG G2 is the predecessor of the LG G3 but this didn't stop users from buying it. It has great specifications that many users love.
Since it is an Android phone, there is a chance that it can get bricked when the user does something wrong. Installing the wrong custom ROM or the phone turning off during the installation process are a few common reasons that the device can get bricked.
Also Read: Install CyanogenMod 12 ROM on LG G2 With 5.0 Lollipop
When the LG G2 gets bricked, it doesn't go to download mode or recovery. Basically, it is a completely dead device because you can't go to Recovery mode to flash a new ROM. Fortunately, a user over at XDA has found a genius way to unbrick your LG G2.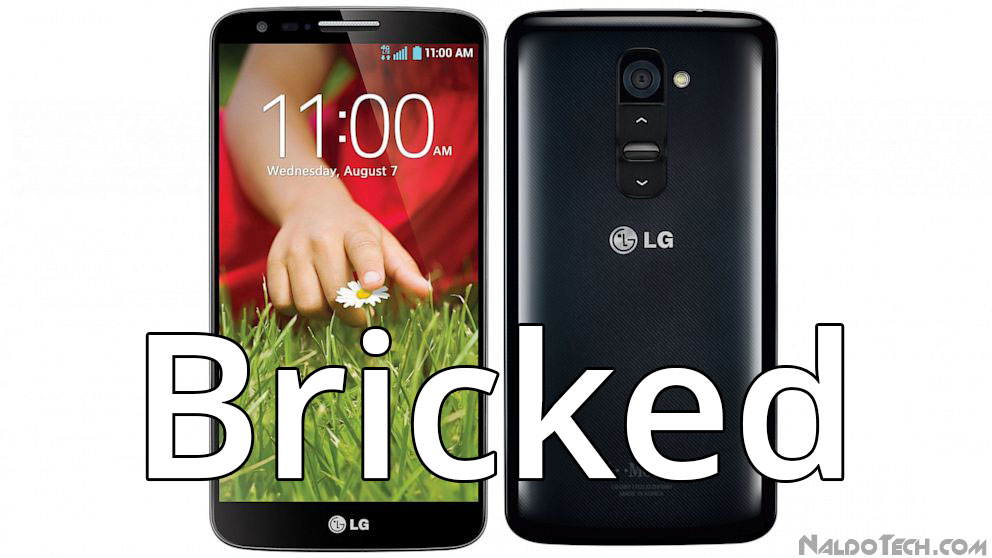 Basically, if you have the following symptoms and your phone is bricked, there is a chance that you can unbrick it.
The phone is rooted
It has received the OTA update
No recovery mode
No download mode
Secure booting error
Phone is shown as qhsusb_bulk in Device Manager
The phone shows only the LG logo during the boot animation and then turns off.
In order to fix and unbrick your LG G2, you need to download a few files and a special TWRP recovery which will be used to flash the files.
The guide works on all LG G2 models, you only need to download the appropriate files for your device model.
LG G2 D800 AT&T
LG G2 D802 Europe
LG G2 D802TA Australia
LG G2 D803 Canada
LG G2 VS980 Verizon
LG G2 LS980 Sprint
Also Read: How To Boost LG G2 Performance & Make It Faster
The guide is a little complicated because you will have to mess around with sectors of the phone but it is well worth it because it makes your phone live again.
To learn how to unbrick your LG G2, follow the full guide here.