More problems are happening with the Nexus 9. It is the newest tablet from Google and has amazing specifications, especially for the price tag it has. It features a QHD screen, 2 GB RAM for the best multitasking experience, one of the longest lasting batteries out there and of course, the latest version of Android.
Even though it is manufactured by HTC under supervision of Google, the Nexus 9 is experiencing a lot of software and hardware problems. We have previously talked about WiFi low signal problem. This time, users are reporting overheating problems.
Also Read: How To Fix Xperia Z2 Overheating Problem (Solutions)
When they are watching videos or using browsers like Chrome, the temperature goes around 45-50 degrees C and while playing intensive 3D games the temperature goes to 60 – 70 degrees C. Even though these temperatures aren't high enough to damage your Nexus 9, the tablet becomes uncomfortable to hold.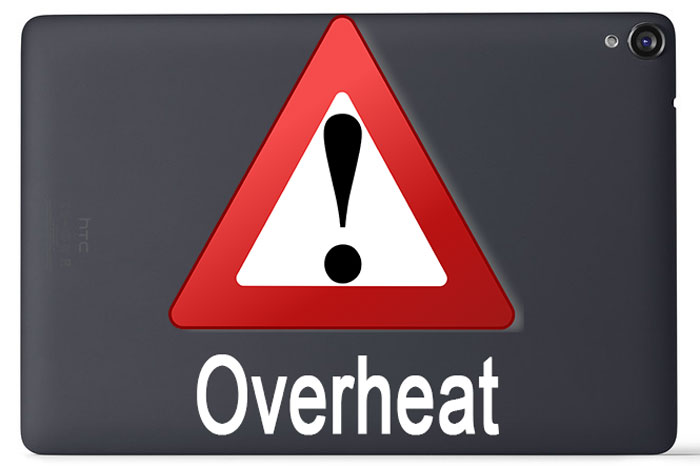 Here are a few possible solutions to fix Nexus 9 overheating problem:
Turn off WiFi, GPS, Bluetooth
When you aren't using WiFi, turn the antenna off. WiFi drains a lot of battery life, especially when the antenna is activated and not connected to a network. The antenna searches for a network and this drains a lot of battery juice and makes the processor work harder.
Change frequency of processor
The Nexus 9 has the Tegra K1 chipset with a powerful graphics card. The GPU is so powerful it us able to play console quality games. All this power means a lot of heat, which brings the overheating problem. If you have rooted your tablet, you can down clock the frequency of processor and GPU for less heat.
Also Read: How To Fix Overheating & Battery Drain Issue on the Samsung Galaxy S5, S4 and Note 3
Background activities
See if any program or activity is running on the background. Even though you are not using a specific app, it can run on the background. This will stress the tablet causing overheating problems.