Today, we will take a look at some of the most common problems and issues that occur on the Samsung Galaxy S6 and its brother, the Samsung Galaxy S6. It has been a few months since the release of the device, and users have reported a good number of common issues throughout this period. The Galaxy S6 is undoubtedly the best phone that Samsung has ever created. But it is not flawless. It has its own issues and flaws. Fortunately, most of them can be fixed following the solutions below.
Common Galaxy S6 Problems & Fixes
Apps stopped working
The most common reported problem among Galaxy S6 devices is the failure of installed applications. From time to time, users receive warnings and errors that various applications have stopped working correctly. Most affected applications include the camera app, keyboard, browser, gallery and music player.
This issue comes when data from an app gets corrupted. When an attempt to launch the app is made, the app fails to open because of corrupted data. Here's how to fix it.
Go to Settings > Applications.
Go to Application Manager and select "All".
Scroll down and select the app which is having problems.
Select "Clear Cache" and then select "Clear Data".
Reboot your phone and try opening the app again.
Overheating Issues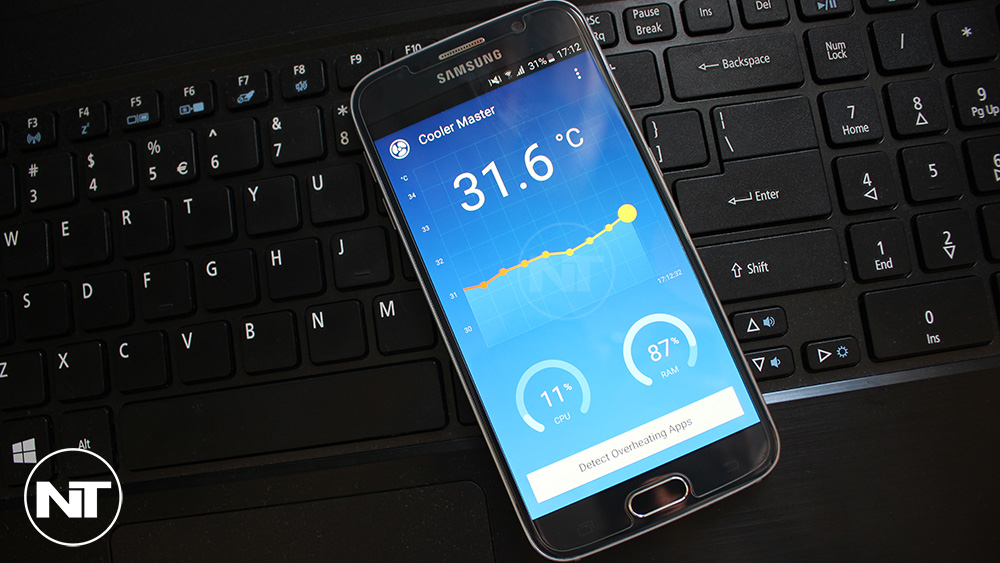 The Samsung Galaxy S6 and Galaxy S6 edge come with the super fast Exynos chipset. It is the most powerful processor on the market, blowing every competitor out of the water. With such power, a lot of heat is created. Without proper software optimization, overheating can become a serious problem.
Possible causes for the overheating issue? There are a lot, starting from using intensive tasks while charging the phone, unnecessary applications running in the background stressing the device or a bug in the software. The best solution is to stop using your phone for heavy tasks while it is charging and close all the applications running in the background.
Quick Settings Toggles Disappearing
This is another common issue which has affected thousands of devices. It has to do with a strange bug where certain toggles like Data and Bluetooth toggle disappear from the notification menu. This issue was confirmed by Samsung which released an official fix. You have to download and install Quick Panel Restore app from Galaxy Apps. Go to the link below for the detailed and full guide.
Keyboard Swiftkey Security Issue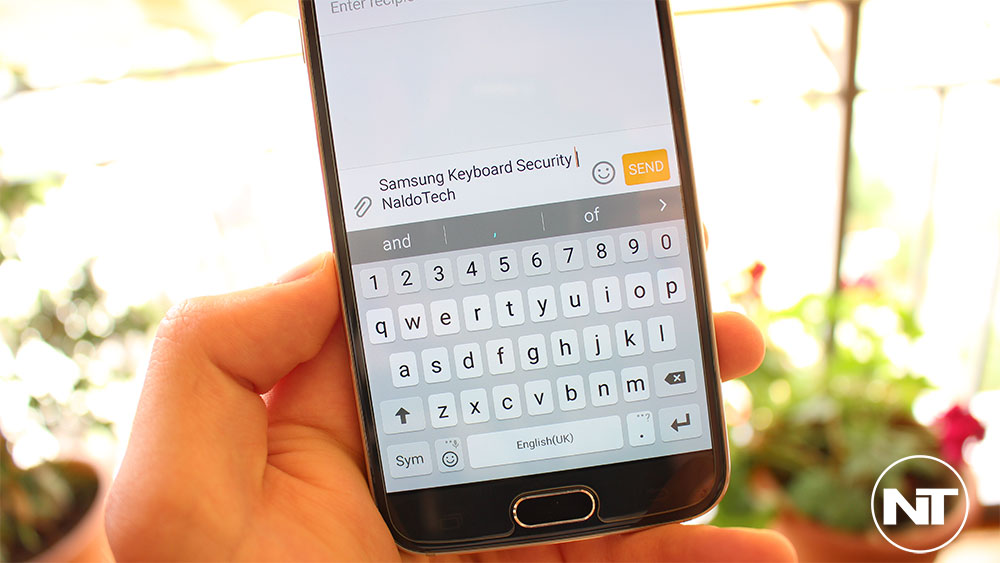 The Samsung Galaxy S6 keyboard is great. The user interface has changed and new functionalities are added. Samsung has partnered with Swiftkey to provide the best typing experience with excellent next word prediction.
A few security researchers found a bug within the Galaxy S6 keyboard which allows other people to break in and steal data. While chances of this happening are slim to none, it is better to be safe and protected. To be safe from this vulnerability, you need to have root and uninstall the stock Samsung keyboard app.
High RAM Usage & RAM Management Issue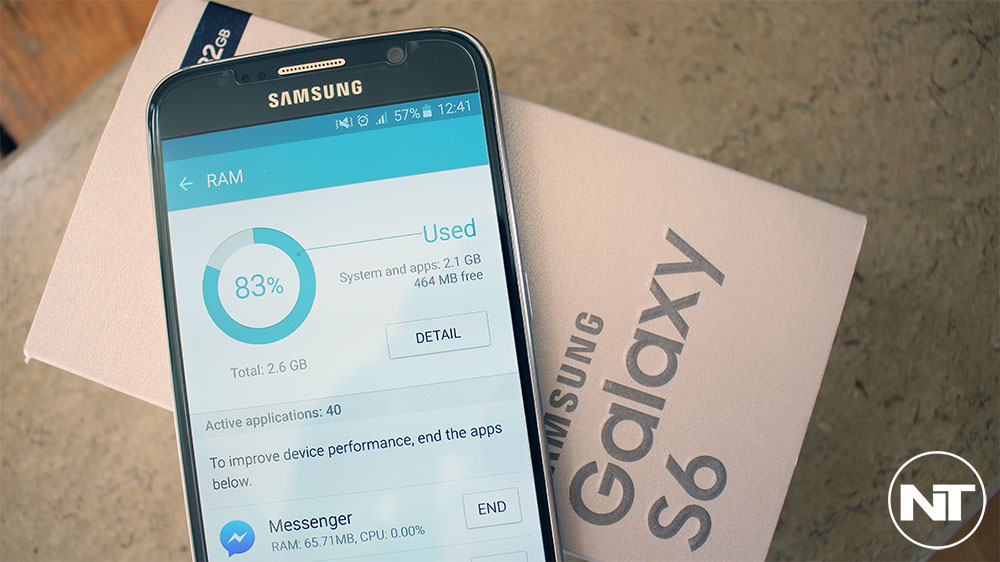 There are 3 GB RAM inside the Galaxy S6 and Galaxy S6 edge which promise to keep everything running smooth in the background. However, some units are suffering from high RAM usage and RAM management issues, where an app closes completely, even though the user leaves it running in the background. There is a simple solution to fix the issue which has to do with editing the build.prop file. You can follow the article below.
Deep Sleep & Battery Drain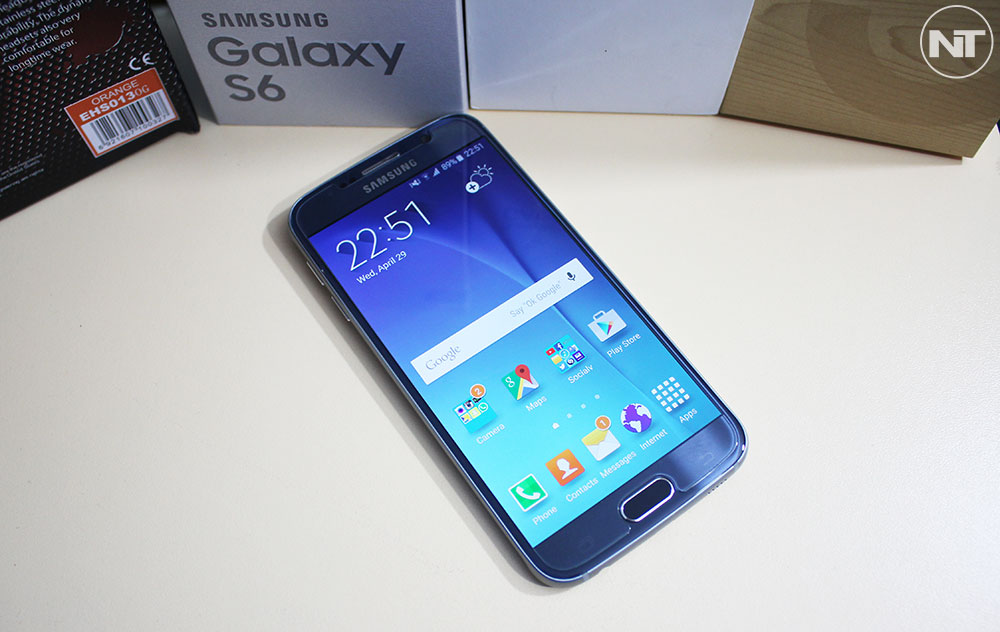 When it comes to smartphones, nobody wants a device which suffers from poor battery life. According to a recent research, users prefer a device with a slower processor and bigger battery. The Galaxy S6 has a much smaller battery compared to the Galaxy S5 but the difference is not noticeable in real life usage because Samsung has made heavy optimizations to the software.
In some cases, some devices are unable to go in deep sleep mode. Deep Sleep is a state where the device is on but the amount of battery used is negligible. Developers have found a fix to the deep sleep issue on the Galaxy S6. It is a manual fix so you need root and a specific code.
Camera Purple Blue Spot
You have found a perfect place to take a picture, only to realize later that day that the picture has dark blue spots. This is something that no one wants. This issue occurs on select devices and it has been reported that the front camera is affected. The solution is to change the front camera resolution from 5.0M to 3.8M.
Null IMEI & Unknown Baseband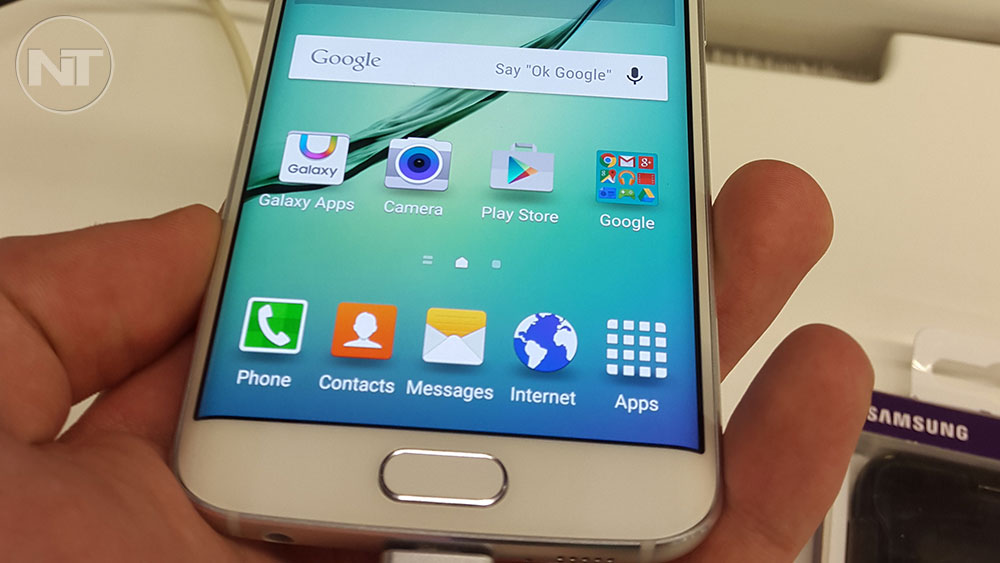 This is the worst issue among all. If you have flashed a custom ROM, there is a high chance you will get a "NULL IMEI", "Unknown Baseband" and "Not Registered on network error". If a Galaxy S6 has a NULL IMEI, it is unable to send text messages, make phone calls or connect to the internet. The only solution is to flash a stock firmware back or restore the EFS backup if your ROM had the option to perform a backup.
These are some of the most common and reported problems with the Samsung Galaxy S6 and Galaxy S6 edge. If you are experiencing any other issues, let us know and we will include it in the article.