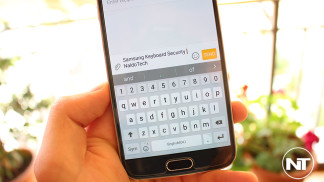 Thee is a serious security flaw going on with Samsung devices at this very own moment. Popular Samsung devices like the Galaxy S6, S6...
Download and switch to third-party keyboards on iOS 8. iOS 8 is the latest mobile version from Apple. It got officially launched worldwide a...
Download Swiftkey premium version for free now! Swiftkey is one of the most popular, if not the most popular keyboard app found on the...