The LG G3 has been a smartphone with a lot of mixed reviews. Many people say that it is the best device they have ever bought and some say it is not worth buying it because it is not as good as the company claims.
Both are right. From one perspective, the LG G3 is an excellent device because it has the Snapdragon 801 chipset clocked at 2.5 GHz, 13 MP rear camera which can record 2160p 4K videos, beautiful 5.5 inch QHD display protected by Gorilla Glass 3, 3 GB RAM and a decent 3,000 mAh battery.
Also Read: Full List Of LG G3 Bloatware That Can Be Removed
As every other phone, the LG G3 also has its problems. Even though the display is high-resolution, text doesn't look good because of the sharpening software feature that LG G3 has implemented. The battery life is not great either even though it is 3,000 mAh.
Another big problem that LG G3 users keep reporting is performance issue. Users keep saying that their LG G3 phones keep freezing, lagging and apps force close very often. According to them, this is making the user experience bad because an expensive and high-end device like the LG G3 shouldn't have these kind of problems.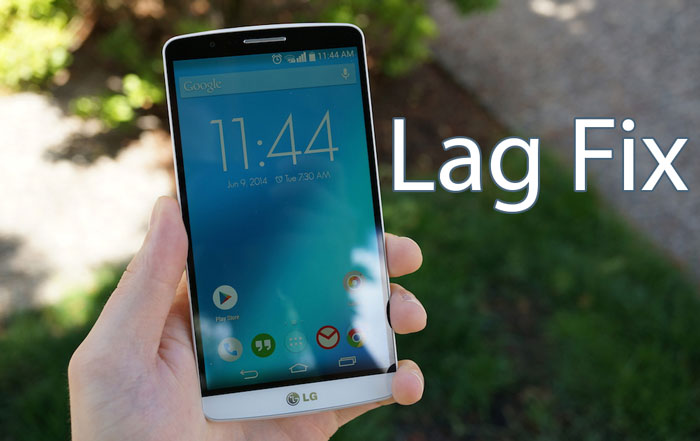 LG has done its best to optimize the LG G3 software. There is no significant bloatware and 3 GB of RAM keep everything smooth. However, this hasn't prevented lag from occurring. The problem is that it occurs often and many people keep complaining everyday.
Looks like LG has listened to its users and has released an update which is supposed to fix two things:
Fix lag problem and make everything smoother
Improve battery life
LG is seeding an update for all LG G3 units which is around 174 MB big in size. The update software version is V10l-IND-XX while the old update had V10j-IND-XX software version. According to the first users that have installed the new update, the UI is much faster, there is no lag and the battery is a huge improvement.
Here's a quick info about the new firmware:
Android Version: 4.4.2
Kernel Version: 3.4.0
Build Number: KVT49L.A1412087656
Software Version: V10l-IND-XX
Everyone who has an LG G3 can install the update in two different ways: OTA and LG Mobile Support Tool.
OTA Update LG G3
Users have reported that they didn't receive any warning about the new update for the LG G3. They had to force a scan in order for the phone to receive it.
Open the Settings menu.
Scroll down and go to About Device.
Tap on Software Updates.
Tap on Check for Updates.
The new firmware will start downloading.
Also Read: Best LG G3 ROMs (G3 Theme) For LG G2
LG Mobile Support Tool
Download LG Mobile Support Tool for your LG G3: Link
Install LG Mobile Support Tool and run it as Administrator.
Connect your LG G3 to your PC via a USB cable.
If you haven't installed the required drivers, a window will show up asking you to download them.
Click the "Start upgrade" button on top left. This will start the downloading process. Once the firmware is downloaded, the phone will reboot a few times until the tool installs the update.