You have probably heard about Gapps now. Gapps, which is short for Google Apps, is a package which contains all the necessary applications by Google. When you flash a stock AOSP ROM, you need to flash Gapps as well.
But did you know there is another package called C-Apps? C-Apps stands for Cyanogen or CyanogenMod Apps and contains some important applications found on Cyanogen OS. Not to confuse it with CyanogenMod, the custom ROM. Cyanogen OS is a firmware version which comes preloaded on retail devices, whereas CyanogenMod is an aftermarket custom ROM.
Both CyanogenMod and Cyanogen OS are very similar, but the later has some exclusive apps that cannot be found on the former. Recently, Cyanogen has decided to give the full Cyanogen OS experience to CyanogenMod users by releasing a flashable package containing all the missing applications.
Called C-Apps, the package contains six apps that are available on Cyanogen OS but not on CyanogenMod: AudioFX, Theme Chooser & Themes Store, Dialer with Truecaller, Email, Gallery and Cyanogen Account.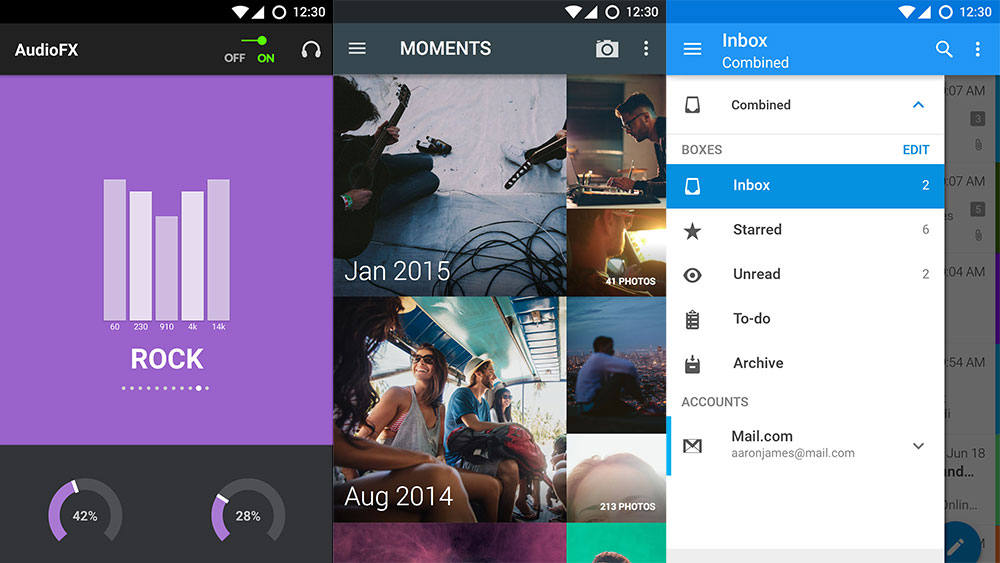 These apps are offered by CM in the form of a flashable zip file. Here's how to download and install these apps.
Step 1. Download C-Apps (Cyanogen OS Apps).
Step 2. Download the zip package and move it to your phone.
Step 3. Turn the phone off and go into recovery mode.
Step 4. Wipe cache and choose "Install zip" or "Apply update".
Step 5. Navigate to the folder where the C-Apps package is located and select it.
Step 6. Cyanogen OS apps will start installing.
Once the package is done installing, reboot your phone. Go to the app drawer and you will find all the new Cyanogen OS apps on your CyanogenMod device.