A file manager is something very important for Android devices. With a file explorer you can access almost everything that your phone has. You can access photo files, music files, different downloaded applications and many more things that you cannot normally access on other operating systems like iOS and WP which do not have a dedicated file manager.
There are countless apps on the Play Store that you can choose from. They are similar in function but at the same time different because they have different user interface and features. Here are some of the best and most popular file explorers for Android devices.
ES File Explorer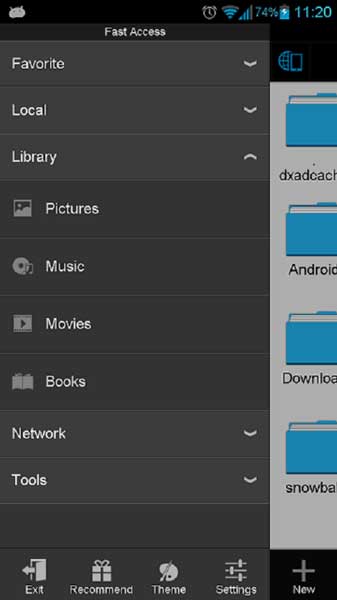 ES File is the most popular and one of the best file managers you can find on the Play Store for a few reasons. Apart from its main function which is to access system files, ES File also is used as a task killer, download manager and as a cloud storage client. You have an all in one app for all the functions.
You can compress and decompress ZIP files so you won't need to download a dedicated ZIP extracting app. Also, the app has the ability to act as a root explorer. You can access and change permissions of system files which cannot be accessed by normal explorers.
Download ES File Explorer File Manager here.
OI File Manager
OI File Manager is one of the simplest explorers you can download. It has a similar design to Samsung's own file manager. With OI, you can send files by email as well as move and copy various files. A neat thing about this app is that you can change file extension to whatever you want, something you can't do on stock apps.
Download OI File Manager here.
Astro File Manager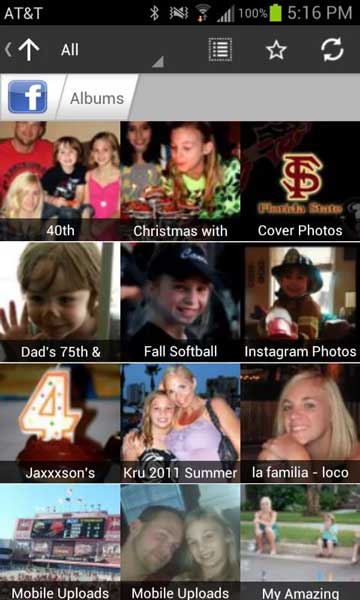 Astro is another all in one app. It has a neat built-in back up function and it acts as a task killer to remove unneccessary programs running on the background. The design of the app is very simple yet very useful. On the side you have all the necessary functions which can be easily accessed.
You can access all the stored files online, be it a smart phone, tablet, Computer or Dropbox and Google Drive.
Download Astro Explorer here.
Root Explorer
Root Explorer is a must have app for everyone who roots, installs custom ROMs, kernels and edits system files of their phone. This app can access every possible file on the phone, even if it located in the root directories. You can edit system files with its built-in text editor and also set permissions to applications and games. As the name suggests, the app requires root access in order to access system files.
Download Root Explorer here.
These are some of the best and popular file managers for Android devices. Which one do your prefer?