The HTC One M8, now the former HTC flagship device has been enjoying Android 5.0 Lollipop for a few weeks now. HTC reacted quickly and updated the One M8 alongside other OEMs including Samsung, Google and Motorola.
The Lollipop update for the HTC One M8 brings a long list of changes like better performance, ART runtime system, increased battery life and other extra perks. Once the developers managed to get a hands on the Sense 7 firmware of the current HTC flagship device, the HTC One M9, they ported it to the HTC One M8.
If you are still running on Android 4.4 KitKat on your HTC One M8, you can go ahead and flash a custom ROM based on Android 5.0 Lollipop with Sense 7 skin on top. Check out SkyDragon ROM if you want to enjoy Sense 7.0 and Lollipop. It is by far the best and most stable ROM based on Lollipop with Sense 7 skin for the HTC One M8.
Now that you are rocking a Lollipop ROM with HTC's Sense 7 skin, it is time to customize it by installing a few interesting mods. The phone is already full of settings, options and features but there are a few mods that simply cannot be missed.
Recognized contributor from the XDA forum took its time and made a list of some of the most useful and best mods for the HTC One M8 running on Android 5.0 Lollipop ROM with Sense 7 skin. Take a look below.
---
Best HTC One M8 Sense 7 Mods
---
Smaller NavBar Mod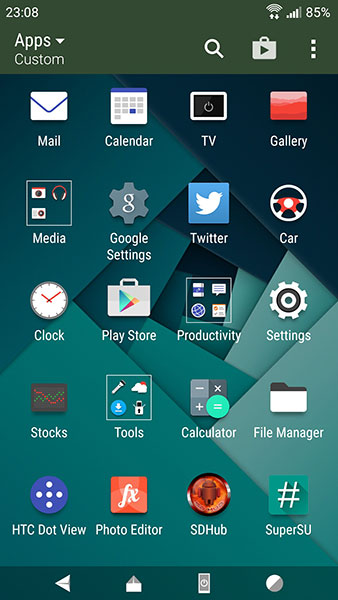 The HTC One M8 doesn't have hardware buttons. It has a software on-screen navigation bar. The good thing is that you can easily customize the navigation bar by adding other icons. However, many people agree with the fact that sometimes, the navigation bar can be annoying because it takes a good chunk of the screen. That region could be used for other useful things.
Luckily, Smaller NavBar mod decreases the navigation bar size. For any of the mods listed here, you will not need Xposed framework as they can be flashed in recovery.
Download Smaller NavBar mod: Smallest (32 dip) or Medium (36 dip)
Transparent Status Bar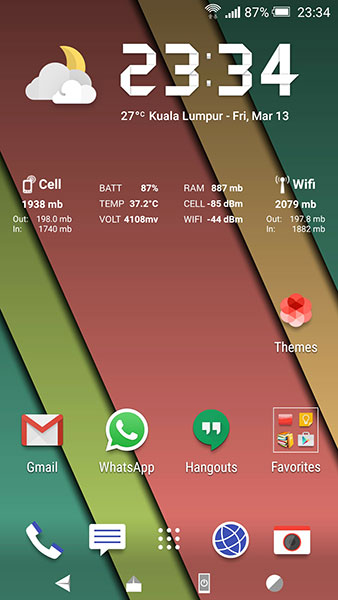 This mod makes the status bar completely transparent while maintaining the same stock system icons.
Download Transparent Status Bar mod: Transparent_StatusBar.zip
Clear All Apps Button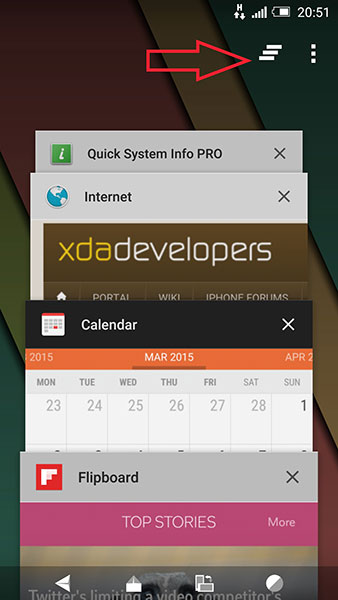 This is a feature that on many phones is missing. A clear all apps button closes all the applications from the recent apps menu. You don't have to close all apps one by one.
Download Clear All Apps mod: link
There are more mods that you can install from the source link. Some other mods include Quick Settings menu with 21 toggles, flashlight toggle on the Quick Settings menu, Double Tap Status Bar To Sleep and more.