If you have been using the Samsung Galaxy S5, then you know that it isn't the smoothest smartphone in the planet. Of course, it has some of the best specifications, the fastest processor and 2 GB RAM which are said to make the phone blazing fast.
Most of the times, the phone is fast and doesn't lag at all. Thanks to the powerful processor and graphics card, the Galaxy S5 can play the latest and most intensive games without any problems. It doesn't lag or stutter. Even though it doesn't lag while doing intensive tasks, it lags while doing basic things like navigating through the home screen.
Also Read: How To Install G900FDXU1BNL3 5.0 Lollipop Firmware on Galaxy S5 SM-G900F (Malaysia)
It is really weird to see that a flagship phone can play the latest games without any problems but it struggles to stay smooth on simple things like going through the app drawer.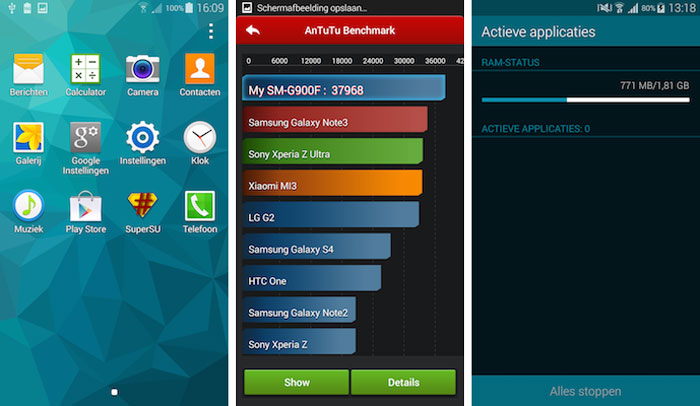 It isn't the phone's fault because it is very powerful. The problem is with its Touchwiz firmware. Touchwiz has a lot of useful applications and features like air view gestures, S Health and other Samsung apps.
These apps really slow down the phone. The bloated Touchwiz firmware that the Samsung Galaxy S5 has causes the phone to lag even on some of the simplest tasks.
Fortunately, you can install custom ROMs which are based on Touchwiz but are debloated. This means that all Samsung apps that make the phone lag are removed. XtreStoLite is the lightest Touchwiz ROM for the Samsung Galaxy S5.
XtreStoLite ROM is only 414 MB in size while a normal Touchwiz firmware is around 1 to 1.5 GB. Along removed bloat, the ROM features 4 kernels including Adam kernel from Wanam and KToonsez, stock Android options, removed KNOX, native call recording and FsTrim command to keep your phone smooth and fast.
If you want any of the removed apps, you select what to install during the installation process of the ROM using Aroma. Also, you can choose from different mods like advanced reboot menu, 3Minit battery mod and modded messages app.
The XtreStoLite is available for the following devices:
G900F
G900I
G900T
G900M
G900W8
G900L
G900S
G900K
G900H
Also Read: How To Downgrade Galaxy S5 From Android 5.0 Lollipop to 4.4 KitKat
How to install debloated Touchwiz ROM on Galaxy S5
Turn off your S5.
Go to recovery.
Wipe cache and data.
Flash the ROM.
During the installation process, you can choose different apps to install using Aroma Installer.
Reboot your phone.