Small SMS app is an application which enables floating text messages on default SMS app on all Android devices. There are many ways that you can send messages today. You can use Facebook, WhatsApp, Twitter and other messaging services.
But still the oldest and the most popular messaging app is the stock SMS app that every phone comes with. It is a great app because you can send messages to others even when you don't have internet access. However, modern online texting platforms offer more features.
Also Read: Apex Launcher 3.0 APK With Android 5.0 Lollipop Material Design
For example, Facebook Messenger has floating text messages. When someone sends you a text message using Facebook, a small circle will appear. You have to tap the circle, a small window will appear and you can reply to the message. Then simply tap the circle again and remove it.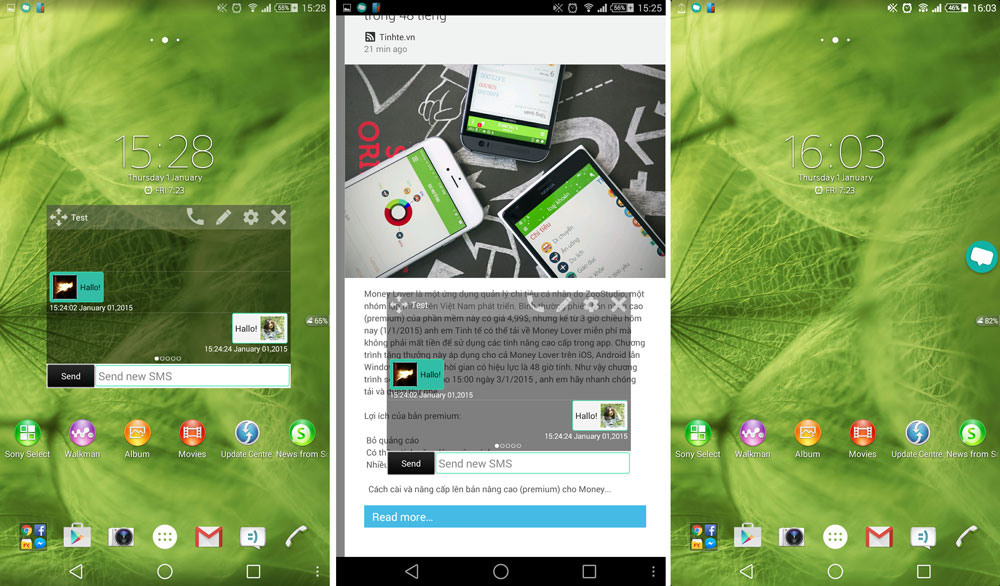 This is a neat feature because it allows you to send messages without getting out from the app that you are currently using. The good thing is that this feature has been possible for the stock SMS app that all Android devices have.
Not all users use Facebook to send messages. Some are used to texting using the SMS app and having floating SMS floating messages is a great addition.
If you have an Android device, you can enable this feature using SMS Small App. It replaces your stock SMS app. You can text up to 5 people at the same time, quickly call the person that you are texting to and easily create a new conversation.
When you have finished talking to your friend, tapping on the "X" button will minimize the app and it will turn into a small circle so you can access it later.
Also Read: Download and Install YouTube 6.0.11 APK Material Design
It is a great app to have especially if you use the stock messaging app. It saves you a lot of time replying to other people. Download Small SMS app from the Play Store or get the APK here.
Simply install the application on your phone and set it as default replacing your stock SMS app. Then every time you receive a message, a floating circle will appear.