You can now download the entire pack of stock wallpapers of the LG G6 at the highest quality. The LG G6 is the latest device by LG, a company that is trying to regain popularity after not a good 2016 with the LG G5. The LG G5 was a half-baked phone trying to impress users with its modularity concept, but the lack of modules and the high price proved to be a failure.
Now LG has come back with the LG G6, and it is the phone that everyone has been expecting. It comes with a 5.7″ display with a 1440 x 2880 resolution. Unlike the usual 16:9 ratio, LG G6's screen has an unusual 18:9 ratio, which makes it ideal for multitasking and using two apps at the same time.
It comes with Android 7.0 Nougat right out of the box, features the Snapdragon 821 chip with the Adreno 530 GPU, 4 GB RAM, dual 13 MP rear cameras and a 5 MP front camera, a 3300 mAh battery as well as IP68 certification.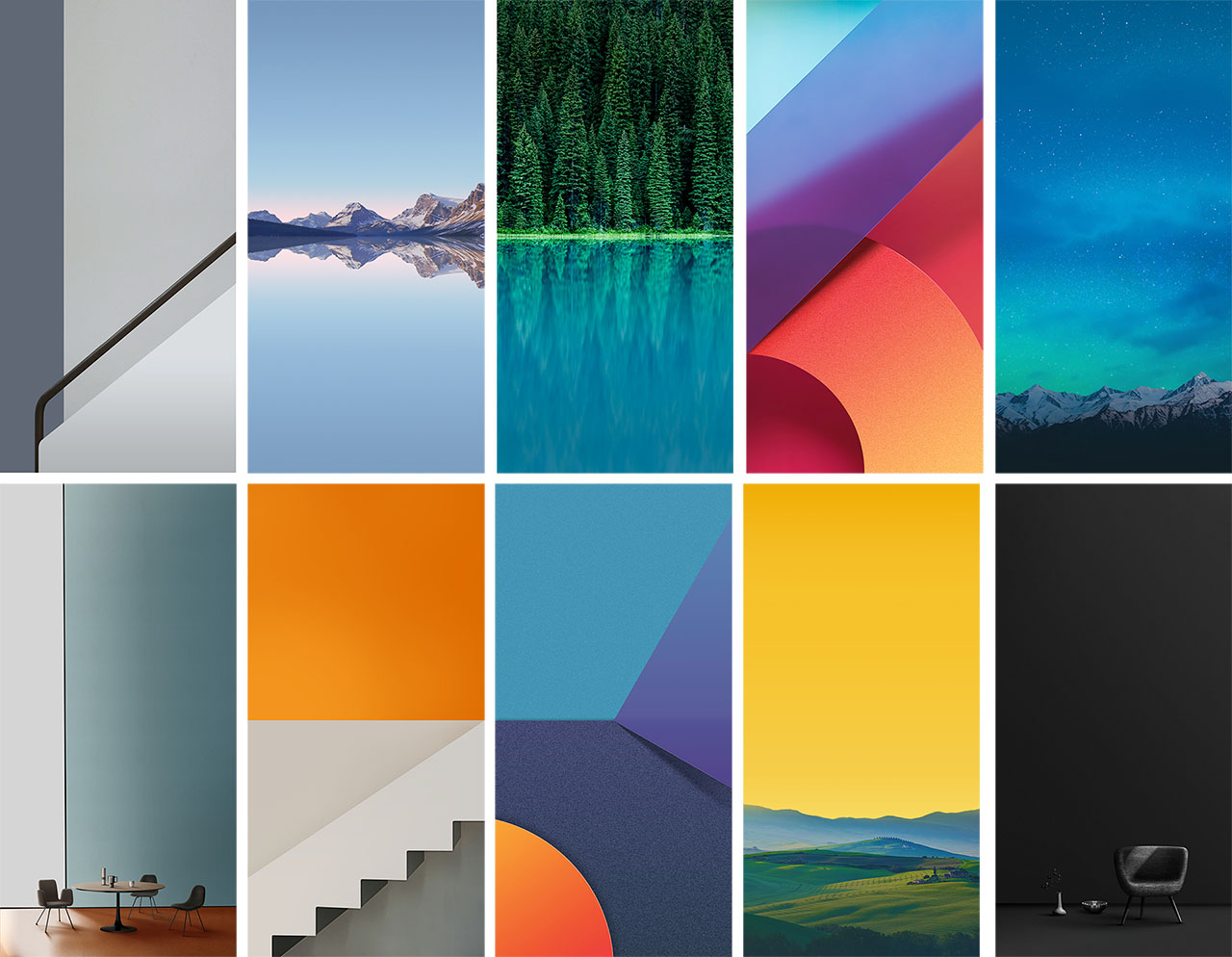 The LG G6 is a premium phone and it will cost quite a lot. If you don't want to buy the phone but you still want to experience some of the features, downloading the official stock wallpapers of the phone is the right way to start.
The wallpapers are all about showing off LG G6's all new FullVision display, which provides brighter colors and superior picture quality. There are 10 new high-resolution wallpapers included with the LG G6 and you can download all of them for your pleasure.
Each picture has a resolution of 1440 x 2880 which is slightly different from the usual 1440 x 2560 (QHD) resolution that most high-end smartphones have. Nonetheless, all LG G6 wallpapers can be downloaded and installed on QHD, Full HD and even other resolutions.
Download LG G6 Stock Wallpapers
Below you can download all 10 LG G6 stock wallpapers at their highest resolution. They are not in an archive so you can select and download the ones that you like the most without having to download them all.
Download LG G6 Stock Wallpapers (Download)
Once you click on the download link, you can click on the wallpaper you want and download it at the highest quality. Then set it as a home screen and lock screen wallpaper. Enjoy!